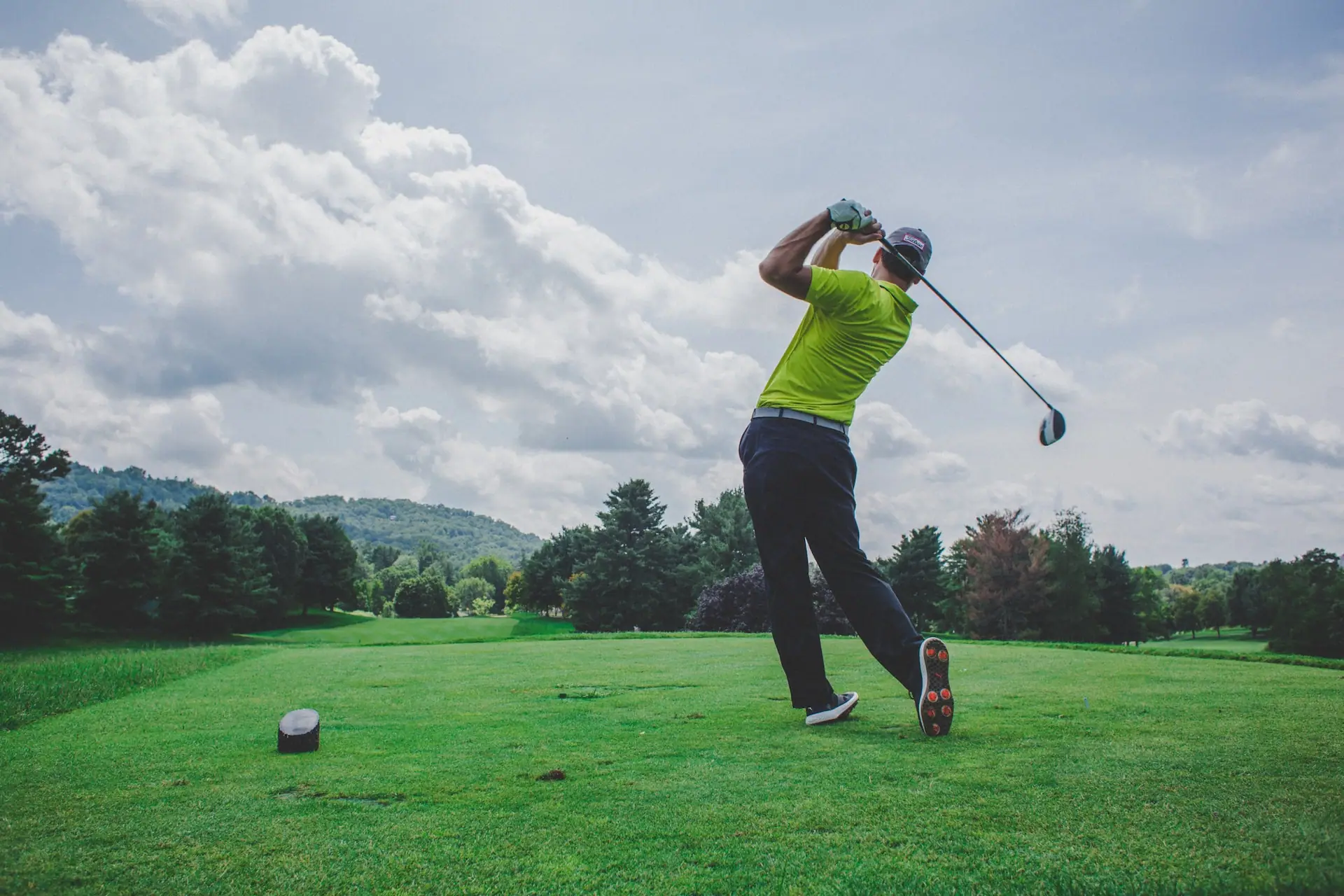 Best Golf Watches in 2023
While the finest golf watches may not guarantee your entry into the prestigious PGA Tour, they undeniably serve as invaluable tools for monitoring your performance on the verdant fairways. By incorporating cutting-edge technologies such as rangefinding, scorekeeping, and slope reading, these innovative wearables have revolutionized the way golfers navigate the course and unlock invaluable insights that might have otherwise eluded them.
If you find yourself in search of a reliable and feature-packed smartwatch specifically designed for golf enthusiasts, or a versatile timepiece that offers additional golf-related functionalities for your convenience, you'll be pleased to know that there is a wide array of options available to cater to your needs. Whether you prefer a dedicated golfing smartwatch or a multi-purpose watch that can accompany you beyond the golf course, the market offers a wide range of choices to suit your preferences.
If you are seeking to enhance your golfing experience or simply seeking an opportunity to showcase your taste for cutting-edge technology, then it is necessary to consider adding a golf watch to your list of essential accessories.
What to Look for While Buying the Best Golf Watches in 2023
Now let's walk through the essential factors to consider when purchasing a golf watch in 2023, ensuring you make an informed decision and find the perfect companion for your rounds on the green.
One of the most crucial features to look for in a golf watch is GPS accuracy. You want a watch that can precisely measure distances to hazards, greens, and fairways. Look for watches that use advanced GPS technology to provide accurate yardage readings, giving you a clear understanding of the course layout and helping you strategize your shots effectively.
Having an extensive course database is essential for a golf watch. Ensure that the watch you choose has pre-loaded courses from around the world, including the ones you frequently play. The more comprehensive the database, the better equipped you'll be to tackle new courses and challenges. Additionally, some watches offer automatic course updates, ensuring you always have the latest information at your fingertips.
A user-friendly interface is key when it comes to golf watches. Look for watches that have intuitive menus, easy-to-read displays, and simple navigation controls. You don't want to spend precious time on the course fumbling through complicated settings. Opt for a watch that allows you to access the information you need quickly and efficiently.
Long-lasting battery life is crucial for uninterrupted gameplay. Choose a golf watch that can last for multiple rounds without needing a recharge. A watch with extended battery life ensures that you won't run out of power during your game, allowing you to focus on your swing rather than worrying about the watch dying on you.
Many golf watches go beyond providing yardage measurements and offer additional performance tracking features. Look for watches that can track your shots, analyze your swing, and provide insights into your game. These advanced features can help you identify areas for improvement, monitor your progress, and ultimately enhance your overall performance on the course.
While functionality is vital, don't overlook the design and comfort of the golf watch. You'll be wearing it for long periods, so choose a watch that fits comfortably on your wrist and matches your personal style. Consider factors such as the watch's weight, band material, and overall aesthetics to ensure a pleasant wearing experience.
Top 6 Best Golf Watches in 2023
1.)

Garmin Approach S62
The Approach S62, which is positioned towards the top of Garmin's golf watch lineup, seems to be exactly what it is: a fully functional smartwatch that also happens to provide a full range of golf activities. The S62, a touchscreen-enabled hyperwatch, is one tick below the more expensive Garmin Marq Golfer Gen 2 in the trim tree of Garmin products. The Approach S62, on its own merits, provides a color screen with a variety of golf rangefinding and game-improving functions.
The timepiece can perform the duties of a full-featured smartwatch, including SMS notifications and health tracking. In terms of golf, the S62 also has Virtual Caddie, a piece of software that suggests a club based on the topography and wind conditions. The watch measures the ranges in your complete golf bag while you play by keeping track of your club distances.
The S62 has 41,000 preloaded GPS-enabled courses from all around the globe. Its battery life is roughly 20 hours, which is more than adequate for other activities throughout the day.
Specifications:
| | |
| --- | --- |
| Brand | Garmin |
| Material | ceramic |
| Color | Black |
| Compatible Devices | Smartphones |
| Screen Size | 1.3 Inches |
| Dail Dimensions LxWxH | 1.85 x 0.58 x 1.85 inches |
| Weight | 0.13 Pounds |
| Battery Life | 20 Hours |
| Sensor Type | Wearable |
| Battery | Lithium-Ion |
Pros

Cons

+

Battery life

–

Course maps look a little dated

+

Great on and off-course features

+

Lightweight and stylish

+

Can shot tracks
2.)

SAMSUNG Galaxy Watch 5 Pro Golf Edition
For On- and Off-Course Activities
The Galaxy Watch5 Pro improves golfing and helps you live a healthier, happier life. This exceptional smartwatch provides comprehensive insights into your physical well-being with its cutting-edge features, including a built-in step counter and the revolutionary Samsung Health app.
As the Galaxy Watch5 Pro effortlessly tracks your heart rate, blood pressure, and body composition, you can transform your health. This exceptional device seamlessly integrates these advanced tracking capabilities to give you a complete picture of your fitness levels, helping you make health decisions. Still more. The Galaxy Watch5 Pro revolutionizes golf.
This remarkable timepiece improves your golf game. This smartwatch helps you improve your game with its golf-specific features. With the Galaxy Watch5 Pro, style, functionality, and innovation come together. This amazing smartwatch seamlessly integrates into your daily routine to help you live a healthier, more fulfilling life.
Customers who buy the Watch5 Pro Golf Edition receive a lifetime Smart Caddie subscription. This GOLFBUDDY-powered golf GPS app revolutionizes course navigation. This amazing tool lets golfers easily track and analyze over 40,000 courses worldwide.
This game-changing solution seamlessly provides essential information like distances to the green, meticulously detailed hole-by-hole maps, and comprehensive shot-tracking capabilities for golfers of all skill levels. Its advanced technology includes a green undulation screen to give players all the information they need to improve their game. Enjoy a unique golfing experience with this exceptional companion.
This watch's AMOLED screen and stylish sports band will make your teammates jealous. It lets you easily handle calls, messages, and tweets from the golf course.
Specifications:
| | |
| --- | --- |
| Brand | SAMSUNG |
| Model Name | Galaxy Watch5 PRO Golf edition |
| Style | Bluetooth |
| Color | Black |
| Screen Size | 45 Millimeters |
| Special Feature | GPS Tracking, Auto Workout tracking, Heart Rate Monitor, Sleep Tracker |
| Shape | Round |
Pros

Cons

+

AMOLED screen

–

Only compatible with Android

+

Excellent on and off the course

+

Great SmartCaddie app
3.) 

TecTecTec ULT-G 
Best Budget Golf Watch
The TecTecTec ULT-G Golf GPS Watch may be described as minimalist, yet it fulfills the fundamental role of a game enhancement tool. Presenting a sleek and minimalist design, this wearable device evokes a sense of nostalgia with its simple monochrome screen, reminiscent of the classic digital watches of yesteryears.
Seamlessly blending style and functionality, it provides users with accurate distance measurements to the pin, while also offering comprehensive range calculations for the front, back, and middle of the green. The ULT-G truly exceeds expectations with its remarkable collection of 38,000 international golf courses, a feature that is quite astonishing considering the device's simplicity.
The watch boasts a seamless Bluetooth connectivity feature that effortlessly integrates with a complimentary app, ensuring that the uploaded course layout remains consistently up-to-date.
The TecTecTec ULT-G Golf GPS Watch boasts a robust and resilient construction, ensuring long-lasting performance on the golf course. Its exceptional durability is further enhanced by its built-in water and dust resistance, providing peace of mind even when faced with water hazards or sand traps.
According to TecTecTec, their cutting-edge rechargeable battery is designed to provide an impressive power supply for your watch. With a single charge, you can expect a remarkable endurance of 2.5 rounds before requiring additional energy. This exceptional battery performance ensures that you can enjoy extended usage without the inconvenience of frequent recharging.
Specifications:
| | |
| --- | --- |
| Brand | TecTecTec |
| Screen Size | 2.4 Inches |
| Special Feature | Bluetooth |
| Connectivity Technology | Bluetooth |
| Map Type | Worldwide |
| Sport | Golf |
| Included Components | USB Charging Cable |
| Mounting Type | Wrist Mount |
| Color | Black |
| Display Type | LCD |
Pros

Cons

+

Unbeatable price

–

No course or green images

+

Basic yet reliable companion on the course

– Doesn't scope to flagstick

+

Very accurate to the front, middle, and back of the green
4.)

Garmin Approach S12
Garmin's 2023 lineup boasts an impressive selection of four golf watches, each catering to the unique needs of golf enthusiasts. Among these remarkable timepieces, the Approach S12 stands out as Garmin's entry-level offering, designed to provide golfers with a simple yet highly efficient experience on the course. The golf watch in question is an excellent choice for individuals who fall into the category of average, recreational, or weekend golfers.
With its array of essential features, this timepiece is designed to cater to the specific needs of golf enthusiasts. The watch utilizes the advanced GPS technology found in high-end Garmin watches, which typically range in price from $500 to over $2,000. This cutting-edge feature allows the watch to accurately determine your precise location on any of the 42,000 courses that come preloaded onto the device.
The Approach S12 has gained significant appeal among buyers due to its ability to provide all the essential functions found in other Garmin watches, all while maintaining an affordable price point. Introducing a remarkable golf tool that seamlessly integrates into your bag, all while keeping your bank account intact. This exceptional product bears the prestigious name brand, ensuring top-notch quality and performance.
Rest assured, its acquisition will leave a minimal impact on your financial resources. With its sleek and minimalist design, the clear monochrome screen of this device effortlessly presents accurate yardage to golfers. Seamlessly providing essential information, it showcases distances to the front, back, and middle of the green. This user-friendly feature ensures that golfers can make informed decisions and confidently navigate the course.
The onboard software seamlessly monitors and records your score, while also facilitating a dynamic interaction with the renowned Garmin Golf app. This harmonious integration allows you to actively participate in exhilarating online community tournaments, fostering a sense of camaraderie and competition among fellow golf enthusiasts.
Specifications:
| | |
| --- | --- |
| Brand | Garmin |
| Model Name | GRAPPS12GB |
| Style | Watch |
| Color | Granite Blue |
| Screen Size | 0.9 Inches |
| Special Feature | GPS |
| Shape | Round |
Pros

Cons

+

Simple and easy to use

–

No real features for off the course

+

Looks great

+

Great value
5.) 

Voice Caddie Golf A2
The A2 Golf GPS watch, which combines comfort, style, and many features, is one of the best GPS golf watches on the market. The A2 is waterproof and has a sleek, modern design. We immediately noticed that it was lightweight, with a flexible strap with many buckle holes for a secure but comfortable fit.
The graphics are basic, but the layout is clear and the color touch screen and four corner buttons are convenient. On some menus, the right-hand buttons act as up-and-down buttons, but you can also swipe the screen up or down.
The A2 has many features, including slope-adjusted distances and Tournament mode that disables them. We were most impressed by the touch screen, which is responsive and brightens when you lift it up, saving battery life.
The screen's information is also easy to read. Like many on the list, you get front, middle, and back yardages, as well as time, battery life, hole and par, yards or meters, and current score. If that's not enough, it also counts your steps and lets you view full-color hole maps by swiping.
The A2 performs well, but we had trouble with automatic course detection. It took under 10 seconds or over a minute. In a shotgun start, you must be near the first tee to start. Overall, this is a smart, intuitive golf GPS watch. It gives the user everything they need and more in an easy-to-navigate format.
Specifications:
| | |
| --- | --- |
| Brand | Voice Caddie |
| Screen Size | 1.3 Inches |
| Special Feature | Touchscreen, Waterproof |
| Connectivity Technology | USB |
| Map Type | Worldwide |
| Sport | Golf |
| Battery Life | 24 Hours |
| Mounting Type | Wrist Mount |
| Display Type | LCD |
| Human Interface Input | Touchscreen |
Pros

Cons

+

Simple to use

–

Course can sometimes take a long to locate

+

Interactive color hole maps

+

Option of slope-adjusted distances
6.) 

Golf Buddy Aim W11
The Golfbuddy Aim W11 has emerged as an excellent option for budget-conscious golfers seeking a golf GPS watch to elevate their game. With its cutting-edge technology, the color touch screen of this remarkable device is fully waterproof, ensuring that it remains functional and reliable even in the most challenging weather conditions. Rest assured that come rain or shine, the screen will never fail to display the task ahead of you on the course, providing you with the utmost clarity and convenience.
The product boasts an impressive green-reading feature that effectively color codes the subtle undulations found on the green. This remarkable attribute is particularly noteworthy considering the product's affordable price point. Enhancing the overall experience with a touch of playfulness and sophistication, this remarkable product offers a delightful choice between two captivating bands. With one sleek and timeless black band and another vibrant and patriotic band in shades of red, white, and blue, you have the freedom to effortlessly match your mood or ensemble for the day.
The price point of this particular model is quite appealing, as it offers a range of exceptional features. However, it is worth noting that not all golf courses may have the availability of every feature included in this model. Additionally, it is worth noting that on occasion, the touch screen may experience slight delays in responsiveness. Furthermore, it is important to mention that the battery life of this particular golf GPS watch is comparatively shorter when compared to its higher-end counterparts.
Specifications:
| | |
| --- | --- |
| Brand | Golf Buddy |
| Model Name | aim W11 |
| Screen Size | 1.3 Inches |
| Special Feature | Touchscreen, Waterproof |
| Connectivity Technology | Gps |
| Map Type | Worldwide |
| Sport | Golf |
| Included Components | aim W11 |
| Battery Life | 10 Hours |
| Mounting Type | Wrist Mount |
Pros

Cons

+

Waterproof, full-color touchscreen

–

Touch screen lags at times

+

Green-reading feature color codes undulations in the green

–

Some features not available at certain courses

+

Interchangeable bands
FAQs – Best Golf Watches in 2023
Q: Are golf watches waterproof?
Yes, most golf watches are designed to be waterproof or water-resistant. This feature allows you to play in various weather conditions without worrying about damaging the watch. However, the specific water resistance rating may vary among different models, so it's essential to check the manufacturer's specifications to ensure the watch can withstand your desired level of water exposure.
Q: Can I use a golf watch for other sports or activities?
While golf watches are primarily designed for golfing purposes, many models offer additional features that make them suitable for other activities as well. Some watches have built-in fitness tracking features, GPS for outdoor activities, and general smartwatch functionalities like receiving notifications or controlling music. If you're interested in using the watch for multiple sports or activities, look for a model that offers versatile features beyond golf-specific functions.
Q: How accurate are the distance measurements provided by golf watches?
Golf watches rely on GPS technology to provide distance measurements on the course. While GPS accuracy has significantly improved over the years, it's important to note that external factors such as satellite reception, course mapping, and signal interference can influence the accuracy of distance readings. Generally, golf watches provide reliable distance measurements, but it's always a good idea to cross-reference them with on-course markers for added precision.
Q: Do golf watches require a subscription or additional fees?
Most golf watches do not require a subscription or additional fees to access the basic golf course data and functionalities. However, some watches offer premium features or advanced data analysis that may require a subscription or one-time purchase. It's advisable to carefully review the watch's specifications and features to understand any potential additional costs before making a purchase.
Q: How long does the battery of a golf watch last?
The battery life of golf watches can vary depending on usage, features, and specific models. However, many golf watches are designed to last for multiple rounds of golf on a single charge. Some watches have a battery life of up to 10-20 hours in GPS mode, while others can last several weeks in regular watch mode. It's important to consider your typical golfing habits and charging preferences to ensure the watch's battery life meets your needs.
---
Conclusion
We hope you found the list of featured golf watches informative and helpful in your search for the perfect companion on the course. By considering the recommended watches, you can make a well-informed decision based on their impressive GPS accuracy, extensive course databases, user-friendly interfaces, long-lasting battery life, performance tracking capabilities, and comfortable designs. With any of these top golf watches, you'll be equipped to elevate your game and approach each round with confidence.
Read more about: