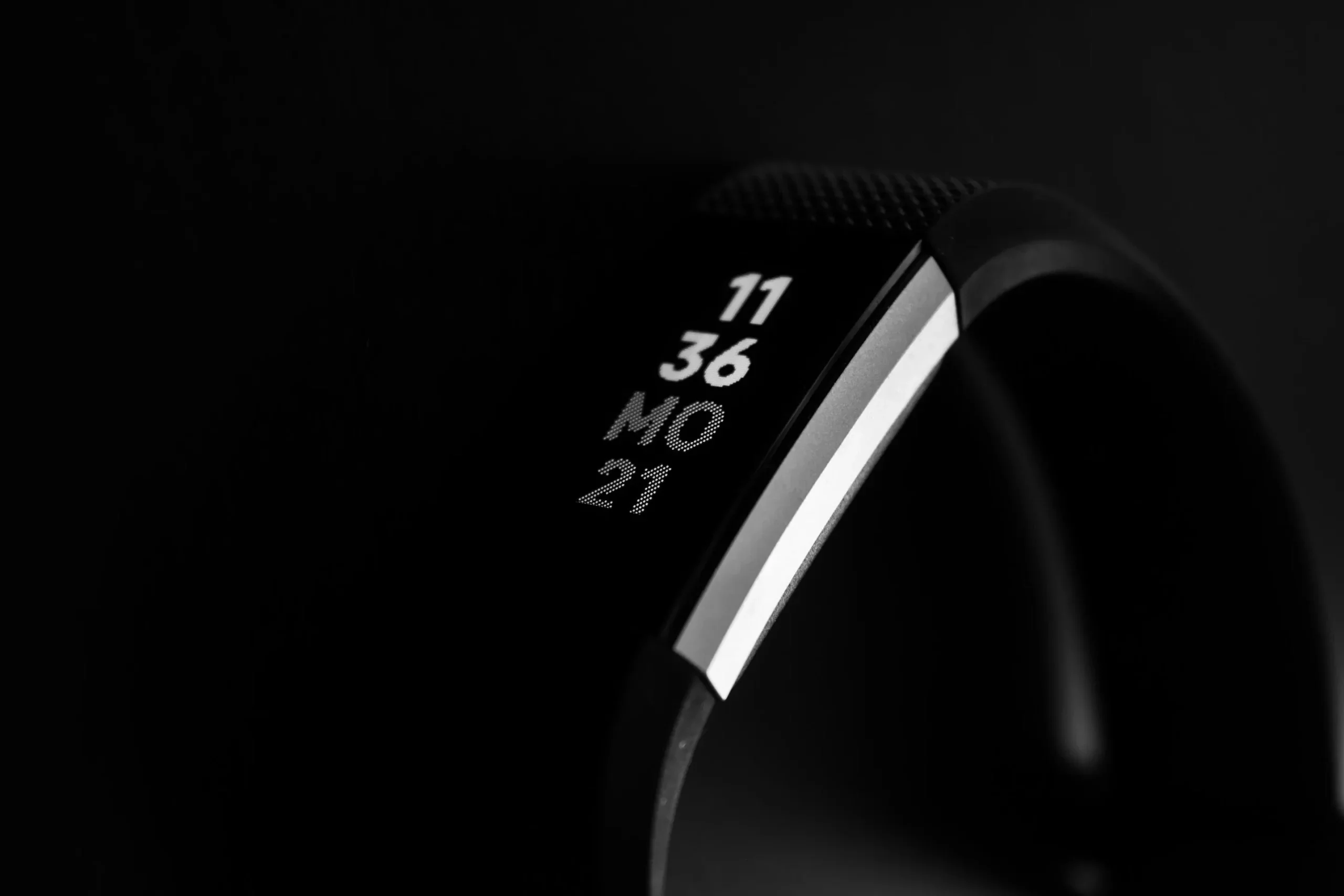 If you are seeking a means to enhance your level of physical activity, work towards achieving a specific fitness objective, or simply increase your overall daily movement, then the finest Fitbit devices serve as an excellent choice.
Discover the finest Fitbit trackers that excel in monitoring your sleep patterns, meticulously tracking your steps, providing insightful data on calorie burn, offering valuable tips for enhancing your overall well-being, and seamlessly integrating with the esteemed Google ecosystem. It comes as no surprise that Fitbit has established itself as one of the leading fitness technology brands worldwide.
Types of Best Fitbit for 2023
In 2023, Fitbit continues to offer a diverse range of fitness trackers and smartwatches designed to cater to various needs and preferences. Here are some types of the best Fitbit devices available:
The Fitbit Versa series offers stylish smartwatches with fitness-tracking capabilities. They provide features such as heart rate monitoring, sleep tracking, and activity tracking. Some models offer built-in GPS and music storage.
The Fitbit Charge series focuses on dedicated fitness tracking. These devices offer continuous heart rate monitoring, advanced sleep tracking, and essential activity features like steps, distance, and calories burned.
The Fitbit Inspire series is designed for everyday wellness tracking. These slim and lightweight devices offer basic activity tracking, heart rate monitoring, and sleep insights, making them suitable for those new to fitness tracking.
The Fitbit Sense is a premium smartwatch with advanced health monitoring features. It includes stress tracking, an EDA sensor for stress management, an ECG app, skin temperature monitoring, and built-in GPS.
The Fitbit Luxe offers a blend of style and health tracking. With features like heart rate monitoring, sleep tracking, and female health tracking, it caters to both fitness enthusiasts and those focusing on holistic well-being.
The Fitbit Ace series is designed for children, encouraging a healthy and active lifestyle. These devices provide basic fitness tracking, reminders to move, and challenges suitable for younger users.
The Fitbit Aria Air is a smart scale that syncs with your Fitbit account, providing insights into weight trends and BMI. It's a complementary device for a comprehensive approach to health management.
Fitbit Luxe Special Editions:
Fitbit often releases special editions of their devices, featuring unique bands and materials for a more personalized look and feel.
In addition to trackers and smartwatches, Fitbit offers a variety of bands and accessories to customize the appearance and functionality of their devices.
While not a device itself, Fitbit Premium is a subscription service that offers personalized health insights, guided workouts, sleep analysis, and mindfulness content to enhance the overall Fitbit experience.
What To Look For While Buying The

Best Fitbit for 2023
When searching for the best Fitbit to suit your needs in 2023, several essential factors should be considered to ensure you make an informed and satisfying choice:
Fitness Tracking Features:
Ensure that Fitbit offers fitness tracking features that align with your goals. Look for accurate step counting, distance tracking, calorie burned estimation, heart rate monitoring, sleep tracking, and activity recognition.
Select a Fitbit with a design that suits your style and preferences. Consider factors such as the size of the device, the type of band (removable or built-in), and the overall comfort for all-day wear.
Choose a Fitbit with a display that meets your needs. Some models offer full-color touchscreen displays, while others provide monochrome screens with basic information. Make sure the display is easy to read, especially in different lighting conditions.
Evaluate the battery life of the Fitbit. Longer battery life ensures consistent tracking without frequent recharging. Some models can last up to a week, while others might require more frequent charging.
Check if the Fitbit is compatible with your smartphone's operating system. Compatibility ensures that you can sync your data seamlessly and access additional features through the Fitbit app.
If heart rate tracking is a priority, ensure that Fitbit offers accurate and continuous heart rate monitoring. This feature is essential for monitoring workout intensity and overall cardiovascular health.
Consider whether built-in GPS is essential for your activities. Some Fitbit models have built-in GPS, while others use connected GPS from your smartphone to track outdoor activities accurately.
If you're looking for smartwatch-like features, choose a Fitbit model with notifications, apps, and potentially music storage and control. Smartwatch features enhance the overall functionality of the device.
For those who engage in water-related activities, opt for a Fitbit with water resistance. Look for a water resistance rating that suits your needs, whether it's for basic splash resistance or swimming.
Set a budget that suits your financial considerations. Fitbit offers a range of devices at different price points, so you can find one that offers the features you need within your budget.
Research user reviews and ratings to gain insights into real-world experiences with the Fitbit model you're considering. User feedback can provide valuable information about performance, accuracy, and durability.
Fitbit is a well-established brand in the fitness tracking industry. Consider the brand's reputation for quality, customer support, and software updates.
Top 7

Best Fitbit for 2023
1. 

Fitbit Charge 5
The Best Fitbit Overall
The Fitbit Charge 5, is the newest addition to Fitbit's impressive lineup of trackers. Packed with a plethora of captivating features, this cutting-edge device boasts functionalities typically found in Fitbit's higher-end models. Notably, the inclusion of an ECG heart rate monitor sets the Fitbit Charge 5 apart, elevating its capabilities to new heights.
The Fitbit Charge 4's remarkable bright and always-on color touch screen represents a significant leap forward in terms of user experience. Not only is it highly visible even in bright sunlight, but it also proves to be an excellent companion during intense HIIT workouts or invigorating hikes. However, it is worth noting that the absence of physical buttons may present a slight challenge when it comes to seamless navigation, particularly during running sessions.
The highly anticipated Fitbit Charge 5 is set to revolutionize the way wearers track their health and wellness. Among its impressive features is the ability to provide users with a comprehensive "Daily Readiness Score." This innovative score is derived from three key metrics: fitness fatigue (activity), heart rate variability (HRV), and recent sleep patterns. By analyzing these vital indicators, the Fitbit Charge 5 empowers individuals to make informed decisions about their daily activities and optimize their overall well-being.
If you are in search of a stylish wrist tracker that effortlessly complements your attire, boasts excellent readability even under direct sunlight, and offers an array of remarkable features at an affordable price point, then this product is definitely worth considering.
Specification:
| | |
| --- | --- |
| Brand | Fitbit |
| Model Name | charge 5 |
| Style | Modern |
| Color | Graphite/Black |
| Screen Size | 1.04 Inches |
Reasons To Buy

Reasons To Avoid

+

Bright, always-on display

–

Lack of buttons on the Fitbit makes usability frustrating

+

Fast connecting GPS

–

No Spotify compatibility
+

Addition of an ECG monitor

—
2.

Fitbit Versa 3
The Fitbit Inspire 3 boasts an enhanced design that showcases a wider and longer main unit, providing users with a more visually appealing and comfortable experience. Additionally, the inclusion of a superior-fitting silicone band ensures that this fitness tracker seamlessly integrates into your daily routine, offering both style and functionality.
The latest addition to the Inspire range introduces a remarkable feature – a vibrant color AMOLED display. This is a significant milestone for the series, enhancing the visual experience for users. Despite this exciting upgrade, the tracker maintains its commendable battery life. Even with the always-on display activated, you can rely on the tracker to power through for approximately 10 days.
The device continuously monitors your heart rate throughout the day, ensuring a comprehensive understanding of your body's rhythms. By integrating this valuable data with your sleep patterns, it offers a comprehensive assessment of your Daily Readiness and Stress Management.
Additionally, this innovative application serves as a gentle prompt, encouraging users to take periodic breaks and engage in short walks to rejuvenate their bodies and minds. In the event that one finds themselves amidst a particularly taxing day, the app offers a remarkable 2-minute guided breathing exercise, designed to induce a state of tranquility and promote relaxation.
Specification:
| | |
| --- | --- |
| Brand | Fitbit |
| Model Name | Fitbit Versa 3 Thistle/Gold |
| Style | Modern |
| Color | Black/Black |
| Screen Size | 1.58 Inches |
Reasons To Buy

Reasons To Avoid

+

Excellent health-tracking features

–

The screen might still be too small for some people
+

The app

 makes it easy to read and analyze your metrics

–

Scrolling isn't very well-optimized
+

Bright and colorful AMOLED display

—
3.

Fitbit

Inspire 3
Best First Fitbit Activity Tracker
For individuals who are just embarking on their fitness journey and seeking a reliable means of tracking their progress, the Fitbit Inspire 3 emerges as the unrivaled choice. As an exceptional entry-level activity band, it not only fulfills the role of a fitness tracker but also stands as the epitome of excellence within the Fitbit product lineup.
The Inspire 3, priced at a fraction of the cost of the company's smartwatches, offers users a range of essential health metrics, seamless automatic workout-tracking, and precise sleep insights. Additionally, this remarkable product includes a complimentary one-year subscription to Fitbit Premium.
The battery life of the Fitbit Inspire 3 is rated at an impressive 10 days, positioning it as the unrivaled leader in terms of longevity among Fitbit devices. In order to fully optimize your workout experience, it is important to note that the device in question does not possess GPS capabilities or the ability to store music. Consequently, it is advisable to keep your smartphone within close proximity during your exercise sessions.
This will ensure that you have access to essential features such as location tracking and your favorite tunes, thereby enhancing your overall fitness journey. However, it is worth noting that the device does include a noteworthy feature known as Active Zone Minutes. This particular functionality, typically found in Fitbit's more premium offerings, diligently tracks the duration of time spent within the fat burn, cardio, or peak heart-rate zones during physical activity.
Specification:
| | |
| --- | --- |
| Brand | Fitbit |
| Model Name | Inspire 3 |
| Style | Minimalist |
| Color | Black/Midnight Zen |
| Special Feature | Heart Rate Monitor |
Reasons To Buy

Reasons To Avoid

+

Bright AMOLED screen

–

Small screen won't be for everyone

+

Excellent battery life

–

No on-board GPS
+

6 months of Fitbit Premium included

—
4.

Fitbit Sense
Best Premium Fitbit
The Fitbit Sense is an exceptionally advanced timepiece that offers an array of cutting-edge features. Among its impressive capabilities is the ability to monitor and assess stress levels through the measurement of skin conductivity. By detecting variations in conductivity, which serve as indicators of adrenal activity, this innovative device provides valuable insights into one's stress levels.
The data seamlessly synchronizes with the Fitbit app, providing users with a comprehensive platform to not only track their physical activity but also monitor their emotional well-being. Within the app, individuals have the ability to record their moods and identify potential influencing factors, enabling them to discern patterns and gain valuable insights into their overall state of being.
The Sense is not only a remarkable timepiece but also an exceptional sports watch, offering an extensive array of activity-tracking features. Users have the incredible ability to personalize their preferred workout routines, allowing them to conveniently access them through the touch-sensitive button located on the left-hand side of the Sense's case.
Additionally, this remarkable device is equipped with onboard GPS functionality, enabling users to accurately track and map their running, walking, and cycling activities. It's a great-looking watch with an almost identical design to the Fitbit Versa 3. With its soft silicone strap, this product offers unparalleled comfort that lasts throughout the day and even into the night.
Specification:
| | |
| --- | --- |
| Brand | Fitbit |
| Model Name | Sense |
| Style | Modern |
| Color | Carbon/Graphite |
| Screen Size | 1.58 Inches |
Reasons To Buy

Reasons To Avoid

+

Detailed mood and stress logging

–

Step counts are not 100% accurate

+

Very comfortable to wear

—

+

Onboard GPS to track runs

—
5.

Fitbit Luxe
Most Stylish Fitbit

The Fitbit Luxe is a revolutionary device that seamlessly combines the functionality of fitness tracking with the elegance of a fashion statement. With its sleek and stylish design, this cutting-edge wearable is set to redefine the way we approach our health and wellness goals. By effortlessly blending into your everyday attire, the Fitbit Luxe allows you to effortlessly track your fitness progress without compromising on style.
Whether you're hitting the gym or attending a social event, this innovative device ensures that you stay on top of your fitness game In the realm of wearable technology, smartwatches have often presented lifestyle models as an alternative to their more athletic counterparts. However, the Fitbit Luxe distinguishes itself as a noteworthy exception, as it effortlessly combines functionality with an aesthetically pleasing design, making it a delightful accessory for your wrist.
In contrast to its counterparts, the Fitbit Luxe stands out by seamlessly blending sophisticated design elements with cutting-edge technology. This remarkable fitness tracker showcases a stunning color touchscreen and boasts a sleek stainless steel casing adorned with exquisite metallic finishes.
Enhance your Fitbit experience with the exquisite addition of a "special edition" link bracelet, meticulously crafted by Fitbit's esteemed partner designer brand. This impeccable pairing elevates the aesthetic appeal of your Fitbit device, ensuring a truly stylish and sophisticated look.
Although it would have been ideal if the device included GPS functionality and contactless payment capabilities at its current price point, there's no denying that this fitness tracker stands out as one of the most visually appealing options available in recent times.
Specification:
| | |
| --- | --- |
| Brand | Fitbit |
| Material | Silicone |
| Color | Black/Graphite |
| Compatible Devices | Smartphones |
| Screen Size | 0.96 Inches |
Reasons To Buy

Reasons To Avoid

+

Eight dedicated macro keys

–

ABS keycaps may not last long

+

8,000 Hz max polling rate

–

Macro keys disabled by default
+

Programmable multi-function

—
6.

Fitbit Ace 3
 Best Fitbit for Kids
The Fitbit Ace 3 stands out as a remarkable fitness tracker tailored specifically for children. With its unique features and functionalities, this device ensures that parents can exercise control over their little ones (aged 8 and up) while also promoting a healthy lifestyle. By facilitating the establishment of health goals in a manner suitable for young ones, the Fitbit Ace 3 proves to be an invaluable tool in fostering overall well-being.
In contrast to the fitness bands designed for adults, Fitbit's offerings for children do not display metrics such as calorie burn or body fat percentage either on the device itself or within the Fitbit app. The Fitbit Ace 3 presents an array of exciting achievements and coveted trophies that can be effortlessly unlocked through engaging in various activities.
The Fitbit Ace 3 is ingeniously crafted with the primary objective of motivating children to embrace an active lifestyle, steering them away from the sedentary habit of being glued to a television screen. With a plethora of vibrant band options available, your child's experience is sure to be infused with a delightful burst of color and style.
These eye-catching bands not only serve as a fashionable accessory but also bring an element of fun and excitement to the table. Moreover, the game-based goals incorporated into the experience are specifically designed to captivate your child's attention and keep them engaged throughout their journey.
Specification:
| | |
| --- | --- |
| Brand | Fitbit |
| Material | Synthetic |
| Color | Blue Astro Green |
| Compatible Devices | Smartphones |
| Screen Size | 0.96 Inches |
Reasons To Buy

Reasons To Avoid

+

Fun, kid-friendly colors

–

Large design

+

Great parental controls

—

+

Sleep tracking for kids

—
7.

Google Pixel Watch
Best Fitbit-Integrated Premium Smartwatch

The idea of the Google Pixel Watch eventually came to completion following Alphabet's acquisition of Fitbit in 2021. The Pixel Watch represents Google's determination to try to rival Apple by introducing a carefully constructed smartwatch that seamlessly combines functionality and style.
Boasting a stunning glossy curved face, this timepiece offers a plethora of innovative features and tools, showcasing Google's commitment to delivering a truly exceptional wearable experience. The Pixel Watch, an innovative timepiece, seamlessly integrates Fitbit technology, harnessing the power of Fitbit as its primary fitness-tracking solution.
The Pixel Watch offers users access to a range of impressive Fitbit features, including Sleep Score, Daily Readiness, workout profiles, and active zone minutes. With these capabilities, the Pixel Watch stands out as the most intelligent Fitbit device available. This smartwatch is an ideal choice for individuals seeking a comprehensive wearable experience, as opposed to a more streamlined fitness tracker.
With its versatile capabilities, this device offers the best of both worlds, catering to a wide range of needs and preferences. Experience the convenience of turn-by-turn navigation with the remarkable Google Maps. With its cutting-edge technology, Google Maps provides you with step-by-step directions to effortlessly reach your destination. Say goodbye to the hassle of getting lost or confused while driving, as this exceptional feature guides you with precision and accuracy.
Whether Are you looking for seamless integration with your Gmail account? Look no further! Our cutting-edge solution offers instant GMail integration, allowing you to effortlessly connect and synchronize your email communications with our Are you familiar with Google Assistant? It is an intelligent virtual assistant developed by Google that is designed to provide users with a wide range of helpful services Welcome to our comprehensive collection of information. Everything you need can be found right here, in one convenient place.
While the product certainly has its advantages, it is important to acknowledge the downsides as well. One such drawback is its battery life, which lasts for a modest 24 hours. In comparison to other models that offer a remarkable five days or more of battery life, this may be considered a limitation for some users. Additionally, it is worth noting that the 41mm watch is only available in a one-size-fits-all option, without the option for smaller or larger variants.
Specification:
| | |
| --- | --- |
| Brand | Google |
| Model Name | Pixel Watch |
| Style | WiFi |
| Color | Polished Silver case w/ Charcoal Active band -WiFi |
| Screen Size | 41 Millimeters |
Reasons To Buy

Reasons To Avoid

+

Brilliant screen

–

Low battery life

+

Fitbit Integration

–

No SpO2 sensor
+

Elegant aesthetic

—
FAQs – Best

Fitbit for 2023
Q: Which Fitbit is best for beginners?
A: The Fitbit Inspire series is ideal for beginners, offering basic activity tracking, heart rate monitoring, and sleep insights in a user-friendly design.
Q: What is the most advanced Fitbit model?
A: The Fitbit Sense is the most advanced model, featuring stress tracking, ECG app, skin temperature monitoring, built-in GPS, and a variety of health-focused features.
Q: Can I swim with my Fitbit?
A: Many Fitbit models, like the Fitbit Versa and Charge series, offer water resistance that makes them suitable for swimming or showering. Verify the specific water resistance rating before submerging the device.
Q: Do Fitbits have GPS built-in?
A: Some Fitbit models, such as the Fitbit Sense and Versa 3, have built-in GPS for accurate outdoor activity tracking. Others use connected GPS from your smartphone.
Q: Can I receive smartphone notifications on my Fitbit?
A: Yes, most Fitbit smartwatches offer smartphone notifications, including calls, texts, and app alerts, directly on the device's screen.
Q: Are Fitbit devices compatible with Android and iOS smartphones?
A: Yes, Fitbit devices are compatible with both Android and iOS smartphones. Ensure your smartphone's operating system is supported by the Fitbit app.
Q: What is Fitbit Premium, and do I need it?
A: Fitbit Premium is a subscription service that offers personalized health insights, guided workouts, sleep analysis, and mindfulness content. It's optional, and you can choose to use it based on your preferences.
Q: How accurate are Fitbit's heart rate monitors?
A: Fitbit heart rate monitors provide reasonably accurate readings for most users during various activities. While not as precise as medical-grade devices, they offer reliable estimates for tracking fitness intensity.
Q: Can I customize the bands of my Fitbit device?
A: Yes, many Fitbit models allow you to customize the bands with different colors and materials. Fitbit offers a range of official bands and third-party options.
Q: What is the battery life of Fitbit devices?
A: Battery life varies by model. Some Fitbit devices can last up to a week on a single charge, while others may require charging every few days, depending on usage and features.
Q: Can I track my sleep with a Fitbit device?
A: Yes, most Fitbit models offer sleep tracking features that monitor sleep duration, and sleep stages, and provide insights into your sleep patterns and habits.
Q: Do Fitbit devices have a warranty?
A: Fitbit devices typically come with a limited manufacturer's warranty that covers defects and malfunctions. The duration of the warranty may vary by model and region.
Q: Can Fitbit devices track activities other than steps?
A: Yes, Fitbit devices can track various activities, including running, cycling, swimming, and more. Many models offer automatic activity recognition for certain exercises.
---
Conclusion
In the landscape of health and fitness tracking, Fitbit continues to stand as a reliable and versatile companion. With a range of models catering to diverse preferences and needs, Fitbit empowers individuals to embark on their wellness journey with confidence. These frequently asked questions shed light on the considerations and options available, helping users make informed choices and stride toward a healthier lifestyle.
Read more about