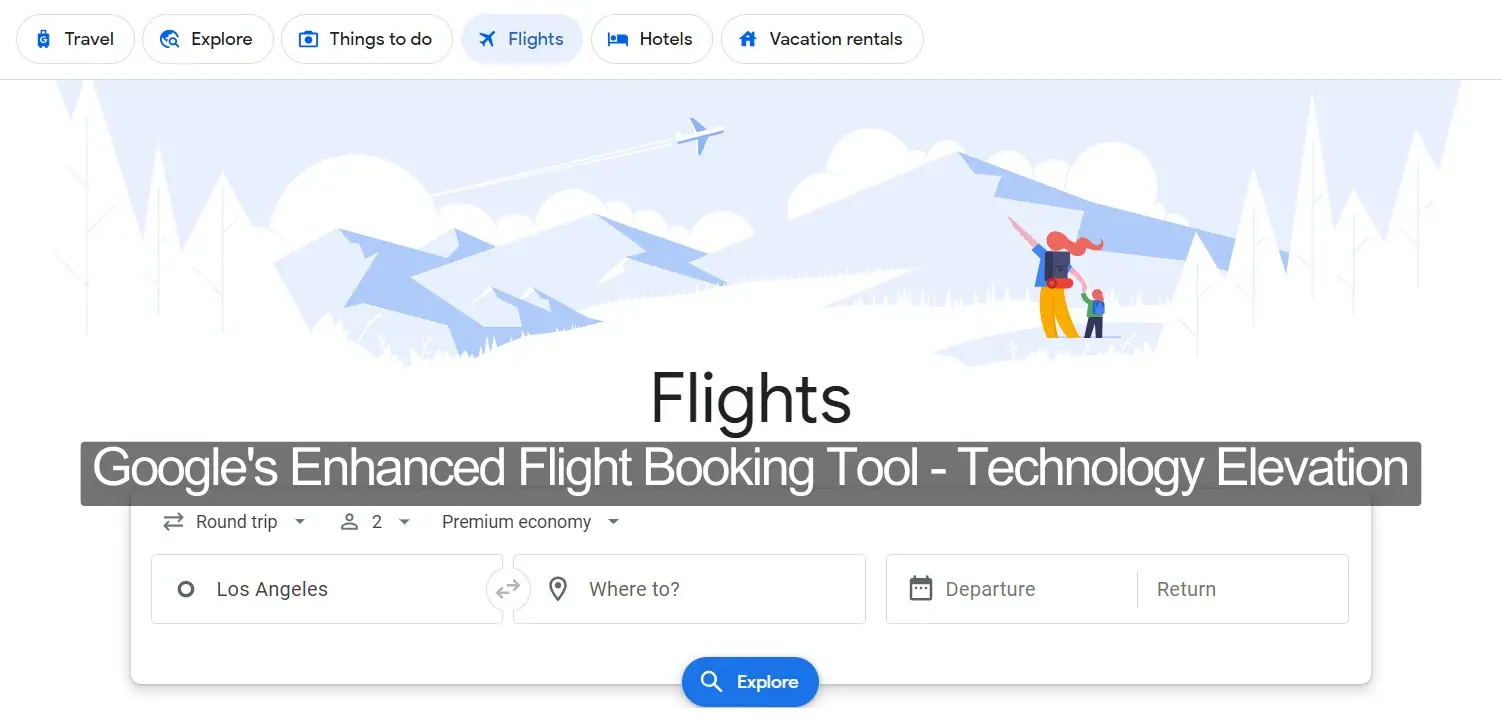 Google's Enhanced Flight Booking Tool
Google's advanced flight booking tool stands as a premier choice, offering travelers unparalleled convenience and efficiency when organizing their air travel arrangements. Boasting an array of features meticulously crafted to streamline the booking process, uncover unbeatable deals, and provide comprehensive travel insights, Google's flight booking tool has emerged as a trusted companion for both seasoned globetrotters and those embarking on their maiden voyage.
In the following exploration, we will delve deep into the functionalities and advantages of this exceptional tool, arming you with the knowledge to elevate your next journey into a seamless and gratifying experience.
Google Flights Gets an Upgrade for Savvy Travelers
In a bid to make your travel planning more budget-friendly, Google recently rolled out an update to Google Flights that arms you with valuable information for securing the best deals on your flights. Whether you're a seasoned traveler or just planning your next getaway, this enhanced feature is designed to help you optimize your travel expenses. 
Real-Time Price Insights
Consider that you are organizing a wintertime family trip to Florida's bright coastlines. You want to make sure you're receiving the best deal even though you're ready to book your flights. You can now have immediate access to flight price information with Google Flights. It lets you know if the current costs are greater or lower than normal, allowing you to decide when to book your flight with confidence.
Putting It to the Test
To put this feature to the test, one intrepid traveler decided to plan a trip to Miami from December 5th to December 19th. Google Flights informed them that the prices were currently lower than usual, with a round trip on Frontier Airlines priced at approximately $58. This valuable insight suggested that it was an opportune moment to secure the booking.
Timing Is Everything
Another example, booking a trip to Cancun from March 6th to March 13th, revealed that the price, around $282, was typical for the given dates. However, Google Flights went a step further by advising that prices would likely decrease if the booking was postponed to a window between November 11th and February 9th. The information provided by Google's Flights page indicated that the lowest prices for similar trips to Cancun are usually found 1-4 months before takeoff, typically saving travelers around $40 on average.
Your Path to Savings
How can you then utilize Google Flights' power to find the cheapest times to fly?
Visit Google Flights' website, first:

On your phone or computer, go to (

https://flights.google.com

).

Enter Your Travel Details: Input your destination and departure dates, and then tap "Done."
Unlock Price Insights:

At the top of the page, before the list of departing flights, Google will provide you with crucial information about whether the current prices are typical or not. To dive deeper and discover the best booking timing, simply tap the down arrow.
With Google Flights, you're armed with the knowledge to make savvy travel decisions, ensuring that you get the best value for your money on your next adventure.
Google's Enhanced Flight Booking Tool
Read more about