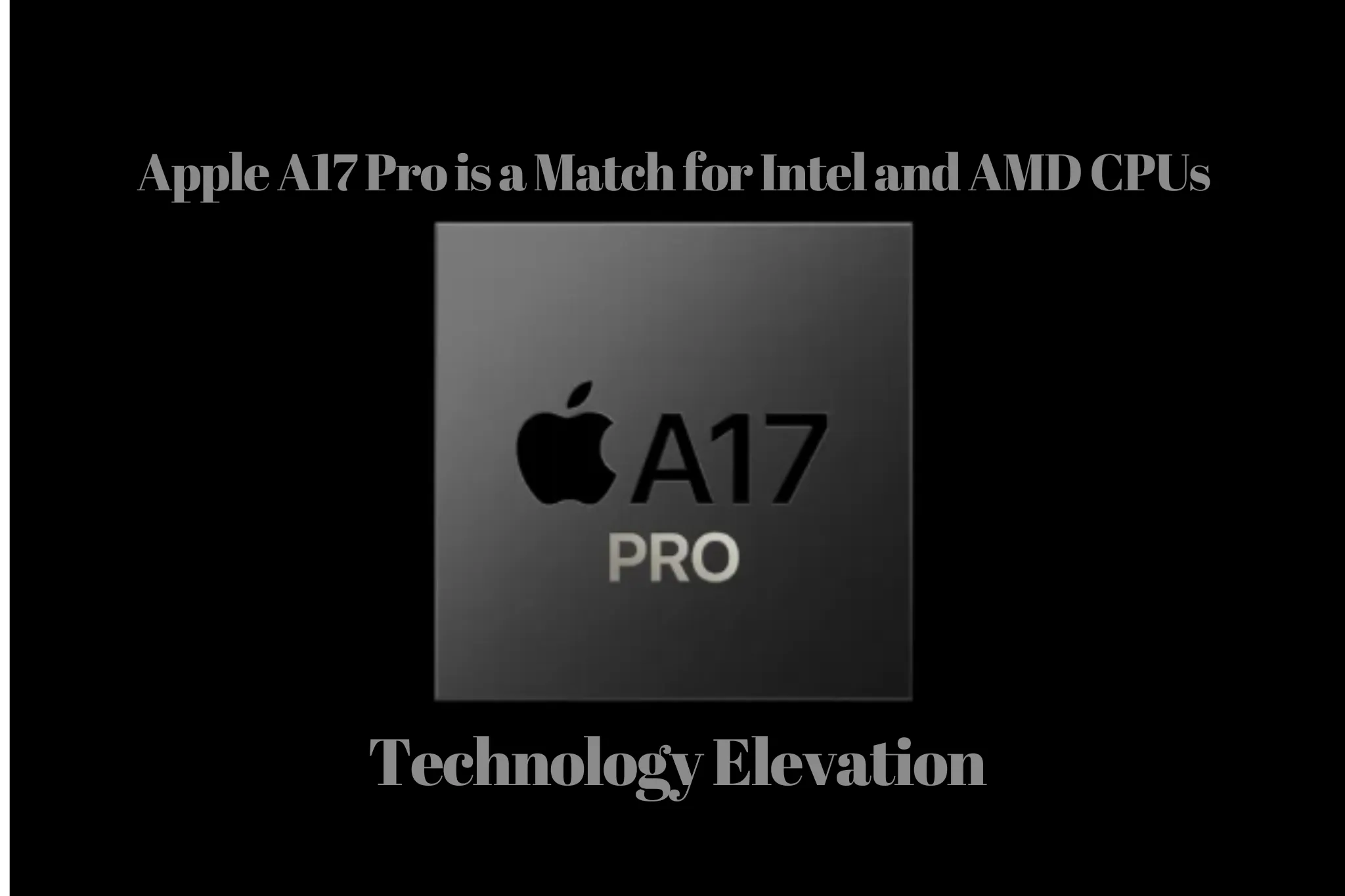 Apple A17 Pro is a Match for Intel and AMD CPUs
The recently discovered benchmark scores for Apple's A17 Pro system-on-chip (SoC) for smartphones indicate that it is capable of competing with the processors produced by AMD and Intel in Geekbench 6.
According to the results of the single-core test in Geekbench 6, the A17 Pro from Apple scored within 10% of the same level as the Ryzen 9 7950X and Core i9-13900K processors from AMD and Intel, respectively. In the single-core testing, the A17 Pro received a score of 2,914 points, while the Core i9-13900K received a score of 3,223 and the Ryzen 9 7950X received a score of 3,172. Despite the fact that these are impressive results, it is essential to keep in mind that Apple's A17 Pro only operates at 3.75 GHz, whereas the Core i9-13900K and Ryzen 9 7950X operate at significantly higher frequencies of 6.0GHz and 5.8GHz, respectively.
According to Tom's Hardware, the fact that the A17 Pro is capable of competing with desktop-class processors with its score of 2,900 is quite an accomplishment. This could demonstrate that it is even capable of competing with Raptor Cove and Zen 4 cores operating at approximately 3.77 GHz. Obviously, this is just one particular benchmark, so it does not tell the whole story; however, the fact that a smartphone processor outperformed both Intel and AMD processors is noteworthy in and of itself.
According to these results, the A17 Pro also achieved a score that is 10% higher in the single-core test than its predecessor, the A16 Bionic, which is also rather impressive. On the other hand, when it came to multi-core scores, the A17 Pro only scored 7,200, which is only a 3% increase over the A16's score. Regardless, these results indicate that Apple accurately marketed the performance of the A17 Pro's central processing unit (CPU), even though it appears that Apple has not made any significant architectural changes to the A17 Pro and has instead merely increased clock speeds.
The M3 is Shining Brighter Than Ever Before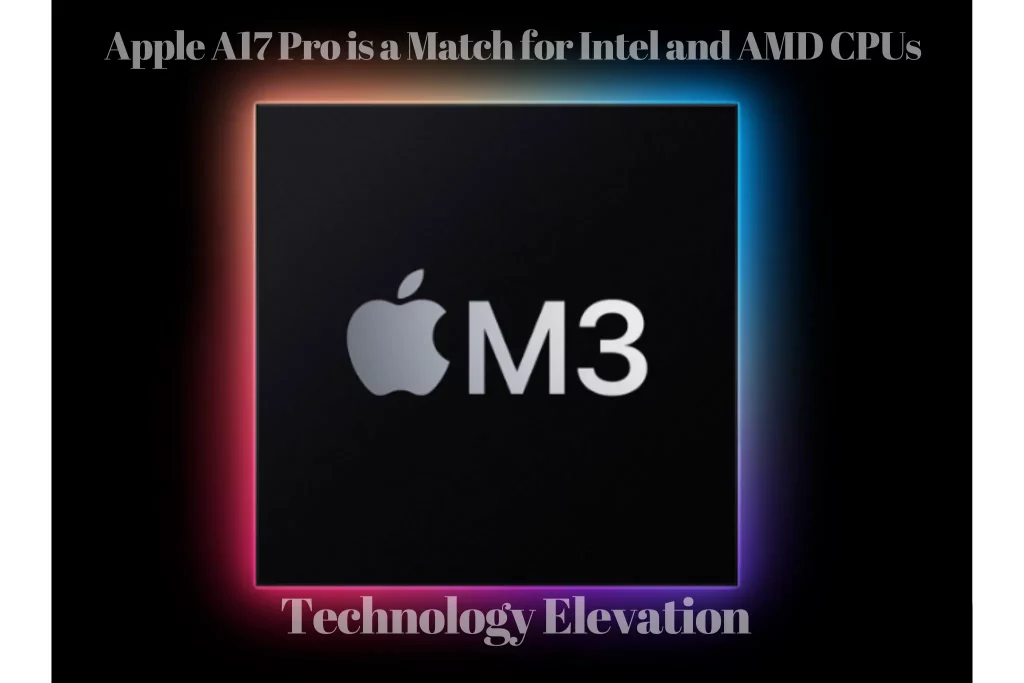 The results of the single-core test in Geekbench 6 show that the Apple A17 Pro SoC performed very well, which is very encouraging. Even though it is a limited test, the fact that a mobile device's processor can compete with that of a desktop computer in any capacity is astounding and demonstrates how effective Apple's silicon is.
This was demonstrated most effectively in the past by Apple's M1 and M2 series chips, which boasted high-efficiency performance that significantly surpassed that of earlier Intel processors that were attached to MacBooks. And now, with the M3 chip most likely arriving as early as 2023, there is even more reason for us to be excited about this development.
If a simple chip found in smartphones can offer such performance, just think how much more potent the M3 will be once it has been outfitted with truly advanced technology and some significant architectural adjustments. When compared to Intel- and AMD-based desktops and laptops, the Apple MacBooks powered by the M3 chip will undoubtedly have some impressive benchmark scores. As a result, they will easily become one of the best MacBooks and even one of the best laptops currently available on the market.
Read more about