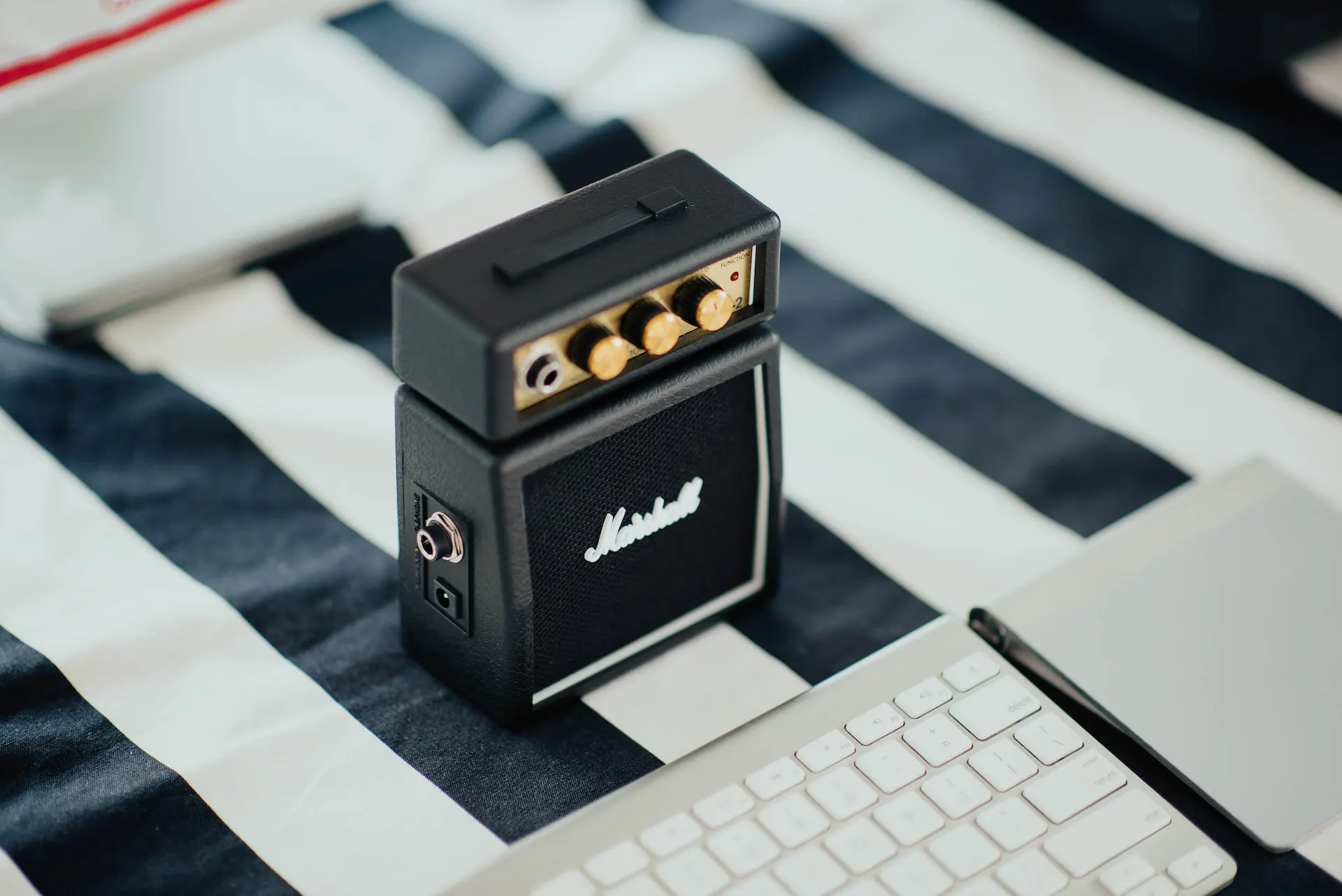 The Best Portable DACs 2023
Many of us use at least one digital-to-analog converter (DAC) daily, though many are unaware. Any laptop, gaming console, portable music player, or phone needs a digital-to-analog converter to produce high-quality sound. For optimal audio output, DACs convert digital audio signals into analog signals for transmission to speakers, headphones, or other analog devices. These devices produce a digital sound that cannot be enjoyed without a DAC. Digital devices with headphone jacks or other audio outputs usually have a built-in Digital-to-Analog Converter.
Without a digital-to-analog converter (DAC), your digital music collection is just "0s and 1s," which only matters in digital technology. They are crucial to digital music's value.
Types of Best Portable DACs 2023
In 2023, portable Digital-to-Analog Converters (DACs) come in various types, each catering to different audio needs and preferences. These devices enhance audio quality by converting digital audio signals into analog signals, delivering a more accurate and immersive listening experience. Here are the types of portable DACs available:
USB DACs are compact devices that connect to your computer or mobile device via USB. They are commonly used to improve audio quality from laptops, smartphones, or tablets. USB DACs are versatile and offer an easy way to upgrade the audio output of your devices.
Bluetooth DACs, also known as Bluetooth receivers or transmitters with DAC functionality, allow wireless streaming of high-quality audio from your device to headphones or speakers. They are ideal for those who prioritize convenience and want to maintain high audio quality while going wireless.
These devices combine a DAC with an amplifier in a single unit. They are suitable for powering high-impedance headphones and improving audio quality simultaneously. Portable DAC/amp combos are versatile and are often used by audiophiles and music professionals.
Lightning DACs are designed specifically for Apple devices with Lightning connectors. They offer a direct digital connection to your iOS device, bypassing the internal DAC for improved audio quality. Lightning DACs are ideal for those who want to enhance their music listening experience on iPhones and iPads.
Android DACs are optimized for Android smartphones and tablets. They often feature USB-C connectors and offer compatibility with Android's USB Audio Output Mode, ensuring high-quality audio playback on Android devices.
These standalone DACs are designed exclusively for high-resolution audio players and dedicated music devices. They offer audiophiles the ability to extract the best possible sound quality from their specialized audio equipment.
These DACs are designed for multiroom audio setups. They connect to your home Wi-Fi network and allow you to stream high-quality audio to multiple speakers in different rooms.
Master Quality Authenticated (MQA) is a technology that delivers studio-quality sound in a smaller file size. DACs with MQA support decode these files, allowing you to enjoy high-resolution audio without large file sizes.
Portable DACs with Balanced Outputs:
Some portable DACs feature balanced outputs, which can provide better audio performance by reducing interference and improving signal quality. These are often used by audiophiles with high-end headphones or earphones.
Compact and Portable DACs:
These ultra-compact DACs are designed for maximum portability. They are often small enough to fit in your pocket, making them convenient for on-the-go use with laptops or smartphones.
What To Look For While Looking For The Best Portable DACs 2023
When searching for the best portable DAC in 2023, consider the following factors to ensure you choose a device that enhances your audio experience and meets your specific needs:
Look for a portable DAC that offers high-resolution audio support and excellent sound quality. Check for specifications such as signal-to-noise ratio (SNR) and total harmonic distortion (THD) to gauge audio performance.
Ensure the portable DAC is compatible with your devices, whether it's a smartphone, laptop, tablet, or high-resolution audio player. Check for compatibility with different operating systems (iOS, Android, Windows, macOS).
Choose a DAC with a variety of connectivity options, such as USB, USB-C, Lightning, or Bluetooth. This ensures compatibility with a wide range of devices and playback scenarios.
Research the DAC chipset used in the device. Well-known brands like ESS Sabre, AKM, and Burr-Brown (Texas Instruments) often indicate higher-quality audio processing.
If you plan to use high-impedance headphones or require additional amplification, consider a portable DAC with an integrated headphone amplifier (DAC/amp combo).
Bit Depth and Sampling Rate:
Look for a portable DAC that supports a wide range of bit depths and sampling rates to ensure compatibility with various audio formats and sources.
Form Factor and Portability:
Consider the size and design of the portable DAC. A compact and lightweight design is ideal for on-the-go use and easy portability.
If the portable DAC is battery-powered, check the battery life to ensure it meets your usage needs, especially if you'll be using it for extended periods.
Opt for a durable and well-constructed portable DAC that can withstand daily use and potential travel.
Some portable DACs offer extra features such as MQA decoding, balanced outputs, and customizable equalization settings. Determine which features are important for your audio preferences.
User Interface and Controls:
Consider the ease of use, controls, and interface of the portable DAC. Intuitive controls and a user-friendly interface enhance the overall experience.
Set a budget and compare the features and performance of different portable DACs within that price range. Consider the overall value and audio improvement you'll gain from the device.
Brand Reputation and Reviews:
Research the reputation of the brand and read user reviews to gauge the overall performance, reliability, and customer satisfaction of the portable DAC you are considering.
Top 6 Best Portable DACs 2023
1.

Chord MOJO 2 
Best Portable DACs
Introducing the highly anticipated successor to the widely acclaimed Chord Mojo, the Chord Mojo 2 sets a new benchmark for compact digital-to-analog converters (DACs). Building upon its predecessor's immense popularity, this cutting-edge device represents yet another remarkable stride in the evolution of portable audio technology.
One notable enhancement in the latest iteration is Chord's groundbreaking introduction of the world's inaugural lossless digital signal processor. This remarkable innovation left us thoroughly astounded, as the second-generation Mojo effortlessly demonstrated its unrivaled ability to deliver an intricate and nuanced audio experience.
The user-friendly interface ensures a seamless and effortless user experience. Experience the seamless integration of digital audio with the cutting-edge Mojo 2. Simply connect your preferred digital source to one end of this innovative device, and effortlessly plug in your wired headphones to the other. Enjoy a truly immersive audio experience like never before.
Prepare to be captivated by its unparalleled ability to elevate your listening experience to unprecedented heights. When it comes to sheer performance, the Chord Mojo 2 can be considered quite a remarkable value proposition.
The enhanced version of Mojo boasts an impressive range of strident upper frequencies, providing a heightened audio experience. Additionally, it offers improved control at the lower end, surpassing the capabilities of its predecessor. Moreover, this upgraded model introduces a host of fresh features, further enhancing its appeal and functionality.
The latest update allows users to effortlessly fine-tune audio settings across a wide frequency range. With a remarkable 18-step adjustment capability, you now have unparalleled control over the lower bass, mid-bass, low-treble, and high-treble bands. Experience enhanced audio customization like never before. Additionally, the Mojo 2 boasts a remarkable four-setting crossfeed feature, which enhances the audio experience by creating an expansive and immersive soundstage.
Specification:
| | |
| --- | --- |
| Compatible Devices | Headphone |
| Brand | CHORD ELECTRONICS |
| Hardware Interface | USB |
| Audio Output Mode | Surround |
| Platform | Not Machine Specific |
Reasons To Buy

Reasons To Avoid

+

Elegant, captivating, and endlessly listenable sound

–

Slow, unintuitive interface

+

Many input options and extensive specs

– 

Too big and heavy to be mobile.

+

Drives two headphones at once

—
2.

iFi Zen

DAC

V2
The Best Budget DAC
The combination of this DAC and amp offers an impressive power output that is capable of driving even the most demanding headphones. Additionally, it is designed to cater to the needs of those using sensitive in-ear monitors, showcasing its remarkable versatility.
The iFi Zen DAC boasts an impressive array of features that far surpass its price point. With support for MQA, DSD256, PCM384, and DXD384, this compact device offers a level of versatility and performance that will leave you pleasantly surprised. In addition, this remarkable device boasts a range of balanced inputs and outputs, ensuring optimal signal transmission and enhanced audio fidelity.
Moreover, it offers the convenience of an amp bypass feature, allowing users to utilize it exclusively as a high-quality digital-to-analog converter (DAC). Although it's possible that you may not utilize all of these features, it's certainly advantageous to consider future-proofing as you progress in your audio journey.
Located on one end of the device, you will find a versatile array of connectivity options. These include a USB Type B input, as well as RCA line-level and 4.4mm Pentaconn balanced outputs. The Zen DAC offers a versatile output functionality that allows users to seamlessly switch between fixed and variable modes.
This unique feature empowers the iFi device to function as a digital preamplifier, granting users the flexibility to tailor their audio experience according to their preferences. Located on the opposite side, we find yet another Pentaconn balanced output, harmoniously coexisting with the more traditional 6.3mm socket.
Specification:
| | |
| --- | --- |
| Brand | iFi |
| Mounting Type | Plug Mount, Tabletop |
| Interface Type | USB |
| Product Dimensions | 4.61″L x 3.94″W |
Reasons To Buy

Reasons To Avoid

+

Clearer and more insightful than predecessor

–

No mains adapter included

+

Expressive dynamics

—

+

Good output selection

—
3.

Audioengine D1
The Audioengine D1 is a remarkable audio device that offers an impressive combination of power and sound quality, surpassing expectations considering its affordable price point. It is quite a challenge to come across a digital-to-analog converter that offers better value for your money.
The smooth and balanced sound signature of this product is sure to captivate a wide range of listeners. Its ability to reproduce soundstage with remarkable depth and exceptional instrument separation further enhances the overall listening experience. While the Chord Mojo undeniably boasts a remarkable level of openness and dynamism, the alternative we're discussing today comes remarkably close in comparison, and at a significantly more affordable price point.
Specification:
| | |
| --- | --- |
| Brand | Audioengine |
| Mounting Type | Portable, Desktop |
| Interface Type | USB Audio 2.0 |
| Product Dimensions | 3.75″L x 3.5″W |
Reasons To Buy

Reasons To Avoid

+

I

mpressive Soundstage

–

Limited Connectivity

+

Affordability

–

Feature Limitations

+

Smooth and Balanced Sound

—
4.

AudioQuest DragonFly
The Best iPhone Portable DAC
Audioquest is widely recognized as the pioneering force behind the creation of the USB DAC, as evidenced by their groundbreaking release of the original Dragonfly in 2012. However, it is worth noting that the device's power requirements have, until recently, confined its usage to desktop environments. This limitation was primarily due to the iPhone's restricted power draw capacity of 100mAh through its lightning port.
Dragonfly's latest devices revolutionize the way we perceive technology. With the integration of a cutting-edge USB microcontroller, Audioquest's Dragonfly Red/Black DACs have undergone significant enhancements, resulting in a reduced power consumption of approximately 25mA. This remarkable improvement allows for seamless compatibility with a wide range of iOS devices, ensuring a delightful user experience.
The Dragonfly emerges as an exceptionally captivating iPhone DAC, boasting an array of impressive features and functionalities. The Dragonfly, boasting a compact size that is even smaller than the average USB stick, effortlessly slips into any pocket, making it the perfect companion for your iPhone.
Dragonfly Red stands out as the epitome of premium quality in its category. The upgraded version boasts an enhanced DAC chip, resulting in superior audio quality. Moreover, it delivers an impressive power output of 2.1 volts, surpassing the 1.2 volts offered by its predecessor, the Black model. When it comes to driving high-impedance headphones, the Red variant emerges as the superior choice.
Specification:
| | |
| --- | --- |
| Compatible Devices | Headphones, Cellular Phones |
| Specific Uses For Product | Amplifier, Camera |
| Connector Type | USB Type A |
| Connector Gender | Male-to-Female |
| Color | Red, Cobalt, Black |
Reasons To Buy

Reasons To Avoid

+

Very portable

–

Little volume control

+

No battery to charge

—
5.

iFi Hip-DAC
Top Portable DAC for Stylish Music Fans
Are you in search of a portable Digital-to-Analog Converter (DAC) that not only enhances the auditory experience but also boasts an aesthetically pleasing design?
Look no further! When it comes to portable audio solutions, the iFi Hip-DAC stands out as an excellent option. With its impressive features and performance, this device is sure to elevate your listening experience. Whether you're a music enthusiast or a professional on the go, the iFi Hip-DAC offers a compelling blend of convenience and audio quality.
Its sleek Featuring a wide array of connectivity options and extensive codec compatibility, this remarkable device elevates the audio experience of top-tier headphones to unprecedented levels. Its exceptional 'bit-perfect' digital-to-analogue conversion, coupled with a cleverly designed bass-boosting button, enhances the sound quality to deliver an unparalleled listening pleasure.
With its opulent petrol-blue and copper finish, this remarkable DAC not only delivers exceptional performance but also boasts a uniquely stylish hip-flask design that is sure to turn heads. Surprisingly enough, this is one audio accessory you'll be eager to flaunt and showcase to your friends and colleagues. This compact and sleek device effortlessly fits into your pocket, ensuring convenient portability.
It is rather unfortunate that the device does not offer Bluetooth support, which may be seen as a drawback by some users. Additionally, Apple users will need to acquire an extra cable in order to fully utilize the device, which can be perceived as a slight inconvenience. When evaluating the iFi Hip-DAC in its entirety, it becomes evident that this audio device is truly remarkable.
Specification:
Inputs

USB Type-A, USB 3.0, 3.5mm audio

 

Outputs

3.5mm, 4.4mm

Bluetooth

 

No

Dimensions 

14 x 7 x 102mm / 125g
Reasons To Buy

Reasons To Avoid

+

Lovely design

–

No wireless connectivity

+

Support for lots of hi-res audio codecs

—
6.

Chord Hugo 2
The remarkable Hugo 2 boasts an extensive array of inputs and outputs that cater to all your practical needs for a product of its caliber. These include digital optical, coaxial, and mini-USB connections, ensuring seamless compatibility with a wide range of devices.
In addition to its myriad uses, music can also be seamlessly transmitted to a pair of cutting-edge wireless headphones through the advanced aptX Bluetooth technology. The device boasts both 3.5mm and 6.3mm headphone outputs, catering to a wide range of audio enthusiasts. Additionally, it offers a pair of stereo RCAs, allowing seamless connectivity with an amplifier for enhanced audio performance.
Describing it as a reasonably appealing option would be an accurate statement as well. The Hugo 2 offers a seamlessly balanced listening experience, striking the perfect equilibrium between amplification and subtlety. It refrains from exaggeration while avoiding any sense of understatement. When it comes to certain DACs, one might argue that playing it safe is the norm.
However, the Hugo 2 defies this notion by consistently delivering an intriguing audio experience. This remarkable device effortlessly weaves together various sonic elements, resulting in a harmonious soundstage. Notably, the bass and treble frequencies are expertly balanced, ensuring a natural and pristine audio reproduction.
Specification:
| | |
| --- | --- |
| Brand | CHORD ELECTRONICS |
| Connectivity Technology | Wired |
| Special Feature | Lightweight |
| Age Range | Adult |
| Item Weight | 0.99 Pounds |
Reasons To Buy

Reasons To Avoid

+

Detailed, dynamic, and open sound

–

All those colors can get confusing

+

Well-made and specified

–

Not strictly speaking portable

+

Exotic multi-colored control system




–

–
FAQs – Best Portable DACs 2023
Q: What is a portable DAC, and why would I need one?
A: A portable Digital-to-Analog Converter (DAC) is a device that converts digital audio signals from devices like smartphones, computers, or high-resolution audio players into analog signals for improved sound quality. You may need a portable DAC to enhance audio quality, especially when using headphones or speakers that benefit from better signal processing.
Q: How does a portable DAC improve audio quality?
A: A portable DAC can improve audio quality by providing a more accurate and precise conversion of digital audio signals. This results in cleaner sound with reduced distortion, better dynamic range, and enhanced details in the music.
Q: Are portable DACs compatible with all devices?
A: Portable DACs come with various connectivity options, such as USB, USB-C, Lightning, or Bluetooth. While most devices are compatible, it's essential to ensure the DAC supports your specific device's connection type and operating system.
Q: Can a portable DAC be used with wireless headphones?
A: Yes, some portable DACs offer Bluetooth connectivity, allowing you to use them with wireless headphones or speakers. This provides a wireless solution without compromising audio quality.
Q: Do I need a separate amplifier with a portable DAC?
A: Some portable DACs come with an integrated headphone amplifier (DAC/amp combo), which can enhance audio quality for high-impedance headphones. However, it's not always necessary, especially if your headphones are easy to drive.
Q: Can a portable DAC improve the sound quality of my smartphone?
A: Yes, a portable DAC can significantly improve the sound quality of smartphones, especially when paired with high-quality headphones. It bypasses the internal smartphone DAC, which may not provide the best audio performance.
Q: Are there portable DACs for high-resolution audio?
A: Yes, many portable DACs support high-resolution audio formats like FLAC, ALAC, and DSD, offering audiophiles the ability to enjoy studio-quality sound on the go.
Q: Can I use a portable DAC for gaming or watching movies?
A: Yes, a portable DAC can enhance the audio experience while gaming or watching movies by providing better audio processing and sound quality. It's especially beneficial when paired with high-quality headphones or a speaker system.
Q: Are portable DACs rechargeable?
A: Some portable DACs are battery-powered and rechargeable, while others may draw power from the connected device. Battery-powered DACs offer the advantage of longer usage times without draining your device's battery.
Q: Do portable DACs work with streaming services and apps?
A: Yes, portable DACs work with various streaming services and apps that output audio, including music streaming, video streaming, and podcast apps. The DAC improves the audio quality of the output from these apps.
---
Conclusion
In the realm of audio advancement, the Best Portable DACs of 2023 stand as versatile companions, bridging digital and analog realms. With varied types catering to individual preferences, informed selection guided by key considerations ensures an elevated sonic journey. As technology continues its harmonious fusion with music, these portable DACs illuminate a path toward superior sound experiences on the go.
Read more about