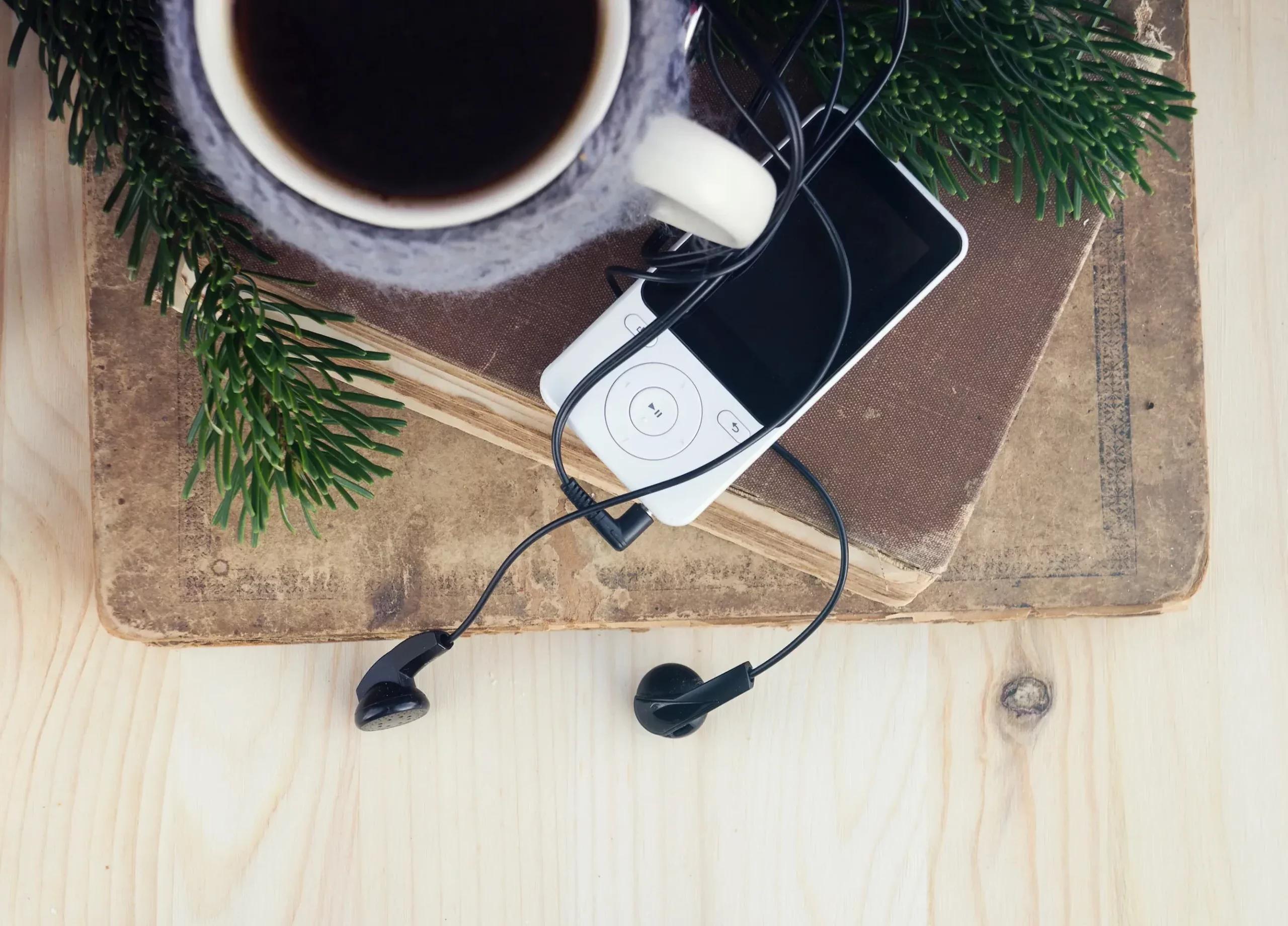 Best MP3 Players 2023
Do you remember MP3 players? Before smartphones, people used portable music players to satisfy their auditory needs. Sony Walkmans paved the way for CD players in the fascinating history of portable audio players. In the early 2000s, the MP3 player truly changed the landscape, dominating and enthralling music fans.
Today's tech-savvy world still supports MP3 players, also known as digital audio players (DAPs). In 2023, cutting-edge MP3 players changed music enjoyment. These cutting-edge devices have many features for music lovers. Their seamless integration with Spotify lets users sync their favorite playlists and access a vast song library.
Furthermore, these MP3 players have changed dramatically in design and aesthetics. Their vibrant color displays and intuitive touchscreen interfaces make them visually appealing and user-friendly. Users can enjoy their music player's vivid and clear visuals instead of black and white screens. In addition to their improved functionality and appearance, these MP3 players have increased storage. With
Types of MP3 Players in 2023
MP3 players have come a long way since their inception, offering a diverse range of options to cater to different needs and preferences. In 2023, several types of MP3 players continue to be popular among music enthusiasts and audiophiles:
Traditional MP3 players are compact and lightweight devices designed specifically for playing digital audio files in the popular MP3 format. They often come with storage capacities ranging from a few gigabytes to several hundred gigabytes, allowing users to store and carry thousands of songs in their pockets. Some models offer additional features like FM radio, voice recording, and support for various audio formats beyond MP3.
With the widespread availability of smartphones, many people use their phones as primary music players. Smartphone MP3 players utilize dedicated music apps and services to organize and play music. While not solely dedicated to audio, smartphones offer the advantage of having multiple functionalities in a single device.
Bluetooth MP3 players allow wireless audio playback through Bluetooth technology. Users can pair these players with compatible Bluetooth headphones or speakers, providing a cordless and convenient listening experience. Bluetooth MP3 players are especially popular for those who prefer a wireless setup during workouts or outdoor activities.
High-Resolution Audio Players:
For audiophiles seeking superior sound quality, high-resolution audio players deliver studio-quality sound with support for lossless audio formats like FLAC and ALAC. These players often boast advanced digital-to-analog converters (DACs) and high-fidelity components, offering an unparalleled listening experience.
Touchscreen MP3 players feature intuitive touch interfaces, similar to smartphones, for easy navigation and control. These players provide a user-friendly experience with smooth scrolling, swiping, and tap gestures, making music management and playback more enjoyable.
Wi-Fi-Enabled MP3 Players:
Wi-Fi-enabled MP3 players provide online connectivity, allowing users to access streaming services, download podcasts, and browse online music stores directly from the device. These players often come with built-in Wi-Fi capabilities or can connect to Wi-Fi networks through an adapter.
Waterproof and Outdoor MP3 Players:
Waterproof and outdoor MP3 players are designed for active individuals who enjoy music during water sports or rugged outdoor adventures. These players offer water resistance, durability, and shock resistance, making them ideal companions for swimming, surfing, or hiking.
Multifunctional Media Players:
Some MP3 players are multifunctional media players that support not only audio but also video playback. These devices offer a compact and portable way to enjoy both music and videos on the go.
What to Look for While Looking For The Best MP3 Players in 2023
When searching for the best MP3 player in 2023, consider the following factors to ensure you make the right choice that suits your audio preferences and lifestyle:
Look for an MP3 player with excellent sound quality and support for various audio formats, including lossless formats like FLAC and ALAC for audiophiles seeking superior audio performance.
Consider the storage capacity of the MP3 player, especially if you have an extensive music library. Opt for a player with sufficient storage to accommodate your favorite songs and playlists.
Check the battery life of the MP3 player to ensure it can last through your typical usage patterns, whether it's for daily commutes, workouts, or long trips.
Look for additional audio features like customizable equalizers, sound-enhancement technologies, and support for gapless playback to tailor your listening experience.
Choose an MP3 player with versatile connectivity options, such as USB, Bluetooth, and Wi-Fi, to easily transfer music from your computer and connect to wireless headphones or speakers.
User Interface and Controls:
Ensure the MP3 player has a user-friendly interface and intuitive controls for easy navigation and effortless music playback.
Consider the design and form factor that best suits your preferences. Some may prefer compact and lightweight players for portability, while others may opt for larger players with more screen real estate.
Durability and Build Quality:
If you plan to use the MP3 player during outdoor activities or workouts, choose a player with a rugged and durable build to withstand impacts and environmental conditions.
Look for additional features that align with your needs, such as FM radio, voice recording, audiobook support, and compatibility with streaming services.
Set a budget and compare the features and performance of different MP3 players within that price range. Consider the overall value you'll be getting for your investment.
Brand Reputation and Reviews:
Research the reputation of the brand and read user reviews to gauge the overall performance and reliability of the MP3 player you are considering.
Top 6 Best MP3 Players in 2023
1.

Sony Walkman MP3 Player
Best Overall MP3 Player
The Sony Walkman players of today may exhibit a slightly altered appearance compared to their predecessors, yet rest assured, these contemporary iterations retain the same fundamental functionality that has made Walkman a beloved staple throughout the years.
Embracing a harmonious blend of tradition and innovation, this modern Walkman effortlessly combines the timeless appeal of its predecessors with cutting-edge enhancements, resulting in an unparalleled audio experience. The device boasts a vibrant LCD display, providing users with a visually immersive experience. With an impressive memory capacity of up to 16GB, this equates to approximately 4,000 songs, ensuring an extensive music library at your fingertips.
The Sony NWE394/B offers a seamless file transfer experience, allowing users to effortlessly drag and drop their files from their laptop or computer. Moreover, this versatile device is fully compatible with popular media platforms such as iTunes and Windows Media Player, enabling users to curate their very own personalized playlists with utmost convenience.
Moreover, this exceptional product boasts an impressive array of features that are sure to enhance your audio experience. With a generous selection of 30 preset FM radio stations, you can effortlessly tune in to your favorite broadcasts with utmost convenience. Additionally, the inclusion of a sleep timer and alarm function ensures that you can seamlessly integrate this device into your daily routine. As an added bonus, this remarkable package comes complete with a set of high-quality wired earbuds, allowing you to enjoy your music right out of the box.
Specification:
| | |
| --- | --- |
| Brand | Sony |
| Model Name | NWE394B |
| Special Feature | FM Radio |
| Connectivity Technology | USB |
| Memory Storage Capacity | 4GB, 8 GB, 16 GB |
| Color | Black, Red |
| Screen Size | 1.77 Inches |
Reasons To Buy

Reasons To Avoid

+

Small and compact

–

Not suitable for listening to podcasts

+

Decently priced

–

Can be a bit tricky to use with a Mac

+

Create and listen to your own playlists
2.

SanDisk Clip Jam
Best Budget MP3 Player
For individuals seeking a budget-friendly alternative in the realm of MP3 players, the SanDisk Clip Jam player emerges as a commendable choice. Weighing in at just 0.8 ounces, this fun product is available in a vibrant array of colors, including eye-catching shades of red, pink, and green.
The device boasts an impressive storage capacity of 8GB, providing ample space to accommodate approximately 2,000 songs and a collection of eight books. Moreover, the inclusion of a microSD card slot provides users with the convenience of expanding their storage capacity.
In addition to its impressive array of features, this cutting-edge MP3 player boasts a convenient built-in FM radio tuner, allowing users to effortlessly tune in to their favorite radio stations. To further enhance the listening experience, a pair of high-quality earphones is thoughtfully included with the device, ensuring optimal sound quality and comfort. With these added functionalities, this MP3 player truly offers a comprehensive audio solution for music enthusiasts on the go.
Specification:
| | |
| --- | --- |
| Brand | SanDisk |
| Model Name | Clip jam |
| Connectivity Technology | USB |
| Memory Storage Capacity | 8 GB |
| Color | Black, Red, Pink, Green, Blue |
| Screen Size | 0.96 Inches |
Reasons To Buy

Reasons To Avoid

+

Budget-friendly

–

Does not bookmark book or song positions.


+

Good sound quality for its price

—

+

Expansion card for more storage
3.

FiiO M11S MP3 Player
Best Overall Mid-Price MP3 Player
Listening to the M11S is an experience that requires minimal effort, as its exceptional quality becomes evident within moments. No need for extended periods of attentive listening or the use of high-end headphones to recognize the authenticity of this remarkable device. When it comes to various aspects of music creation, this particular entity possesses a multitude of noteworthy abilities, showcasing its expertise in certain domains.
The M11S is a truly remarkable device that possesses the remarkable ability to bring even the most subtle details to light. Its exceptional capabilities allow it to effortlessly capture and convey the intricate fluctuations in sound produced by a solo instrument. With ample headroom to effortlessly handle significant dynamic shifts, this exceptional audio system also excels in delivering a spacious, expansive, and precisely delineated soundstage. The treble exhibits a slightly bright character, although not to an extent that would warrant any major concerns or deter potential buyers.
This remarkable device offers a plethora of appealing features that are sure to captivate tech enthusiasts. Among its many highlights is the inclusion of the highly advanced Android 10 operating system, which seamlessly integrates with a sleek and responsive touchscreen. The auditory experience is nothing short of extraordinary, with a sound quality that is both vibrant and well-balanced, showcasing an impressive level of precision and clarity. Furthermore, the device boasts a premium build, exuding a sense of sophistication and refinement that is truly unparalleled.
Specification:
| | |
| --- | --- |
| Brand | FiiO |
| Model Name | M11S |
| Special Feature | Hi-Res Audio |
| Connectivity Technology | Bluetooth, Wi-Fi, USB |
| Memory Storage Capacity | 3 GB |
| Color | Black, Titanium |
| Screen Size | 5 Inches |
Reasons To Buy

Reasons To Avoid

+

Bold, organized, and detailed sound

–

Not much internal memory

+

Great specification

–

Small battery life

+

Impressive user interface
4.

Mighty Vibe
Best Mini MP3 Player
The Mighty Vibe compact MP3 player bears a striking resemblance to the beloved iPod Shuffle by Apple, offering a similar user experience. However, this modern device is tailored to cater to the needs and preferences of the tech-savvy individuals of 2023. The innovative Might app offers seamless wireless synchronization of your beloved Spotify or Amazon Music playlists.
The Stay Fresh feature of the Mighty Vibe device ensures that your playlists are effortlessly synchronized even while you indulge in a restful slumber. This ingenious functionality guarantees that you are constantly equipped with the latest and most current tracks, allowing you to stay in tune with the ever-evolving music scene.
With its convenient clip-on design, this MP3 player is specifically tailored for individuals who lead an active lifestyle, be it running or engaging in intense workout sessions. This versatile device seamlessly accommodates both Bluetooth and wired headphones, catering to the preferences of a wide range of users. While the majority of users find the audio quality to be exceptional with Bluetooth headphones, a subset of individuals have expressed a preference for the superior sound experience offered by wired headphones.
Specification:
| | |
| --- | --- |
| Brand | Mighty |
| Model Name | Mighty Vibe Spotify and Amazon Music Player |
| Connectivity Technology | Bluetooth, Wi-Fi, USB |
| Memory Storage Capacity | 8 GB |
| Color | Zazzy Black |
Reasons To Buy

Reasons To Avoid

+

Stay Fresh to update playlists

—

+

Lightweight clip design

—

+

Compact size
5.

SanDisk Clip Sport Plus 
Best MP3 Player For Sports
When it comes to finding the ideal workout companion, look no further than this compact and lightweight MP3 player. With a storage capacity of 16GB, this device may not boast the expansive memory of its smartphone counterparts. However, it still provides ample space to accommodate a generous collection of your favorite tunes. In addition to its impressive athletic capabilities, this remarkable device boasts extensive compatibility with an array of audio formats. Users can enjoy their favorite tunes in various file types, such as MP3, AAC, FLAC, WAV, and WMA.
The interface of the device may be considered outdated, lacking the advanced capabilities of modern smartphones, and lacking touch sensitivity. However, users will find it a breeze to navigate through the device's interface thanks to the conveniently placed hardware buttons that double as playback controls.
If you're not seeking audiophile-grade sound quality, you'll discover that the sound offered is quite competent. Upon our evaluation, we observed a slight muddiness in the audio quality, accompanied by a minor dip in clarity. However, it is important to note that for the majority of individuals, this may not pose a significant concern, particularly during active pursuits such as running or engaging in gym workouts.
Specification:
| | |
| --- | --- |
| Brand | SanDisk |
| Model Name | clip sport |
| Connectivity Technology | Bluetooth |
| Memory Storage Capacity | 16 GB, 32GB |
| Color | Red, Blue, Black |
Reasons To Buy

Reasons To Avoid

+

Ultra-portable and light

–

Audio quality isn't as good as others

+

Inexpensive compared to competitors

—

+

Easy-to-use
6.

Apple iPhone SE
Best for iTunes devotees
Apple's illustrious lineup of cutting-edge technology once included the iconic iPod Touch, a device that revolutionized the way we experienced music. Regrettably, in a move that left many enthusiasts disheartened, Apple made the difficult decision to officially discontinue the iPod Touch in May 2022. This marked the end of an era for dedicated music players, as Apple shifted its focus toward other innovative ventures. Although there are still available options for used models, it is important to note that their support may not be extended for an extended period of time.
Looking for alternative options? Here are some suggestions for what you can do instead. Consider opting for a pre-owned iPhone or a brand-new iPhone SE, both of which offer exceptional value for your investment. By utilizing these devices solely on Wi-Fi networks, you can enjoy a seamless browsing experience without the need for a cellular data plan.
This approach allows you to make the most of your iPhone's capabilities while minimizing costs. The latter option comes at a price of approximately $429, which includes a generous 64GB of storage. By opting for this choice, you will be rewarded with a cutting-edge device capable of seamlessly running the most up-to-date version of iOS. Furthermore, this device offers the convenience of effortlessly accessing your favorite tunes, as it effortlessly syncs with iTunes on Windows or Apple Music on Mac.
The device effortlessly integrates with Bluetooth headphones and speakers, ensuring a smooth and uninterrupted audio experience. However, for those who prefer to use traditional headphones, an additional Lightning adapter is required, which may be perceived as a minor inconvenience.
Indeed, the price tag associated with this "music player" appears to be excessively high. However, this particular option stands out as the most capable and flexible choice, particularly for individuals who are already deeply entrenched in the Apple services ecosystem or are unwilling to part ways with their cherished iTunes-based MP3 collection.
Additionally, this device serves as an excellent alternative for young ones who desire a portable MP3 player but do not wish to invest in a pricier iPad, which typically begins at a cost of approximately $300 and lacks the convenience of being pocket-sized.
Specification:
| | |
| --- | --- |
| Brand | Apple |
| Model Name | iPhone SE |
| Memory Storage Capacity | 64 GB, 128 GB, 256 GB |
| Operating System | IOS |
| Color | Red, White, Black |
Reasons To Buy

Reasons To Avoid

+

Access

to Apple Music and iTunes

–

Higher Cost

+

Compact and Portable

–

Lightning Adapter

+

Longevity
FAQs – Best MP3 Players in 2023
Q: What is an MP3 player, and why should I consider using one in 2023?
A: An MP3 player is a portable device designed to play digital audio files in the popular MP3 format. In 2023, MP3 players continue to be a popular choice for music enthusiasts due to their portability, high-quality audio playback, and ability to store and carry a large collection of songs on the go.
Q: What makes a good MP3 player in 2023?
A: A good MP3 player in 2023 should have excellent sound quality, ample storage capacity, long battery life, and versatile connectivity options like Bluetooth and Wi-Fi. Intuitive user interfaces, durability, and support for various audio formats are also essential features to consider.
Q: Are MP3 players still relevant in the era of smartphones and streaming services?
A: Yes, MP3 players remain relevant for several reasons. They provide dedicated music playback without draining smartphone battery life. Additionally, MP3 players are ideal for users who prefer offline music access or have limited data connectivity.
Q: What is the advantage of using a high-resolution audio player over a standard MP3 player?
A: High-resolution audio players offer superior sound quality, supporting lossless audio formats that preserve more details and nuances in the music. Audiophiles and music enthusiasts seeking the best possible audio experience often opt for high-resolution audio players.
Q: Can I use an MP3 player to listen to podcasts and audiobooks?
A: Yes, many MP3 players support audiobook formats like MP3, M4A, and Audible formats, making them suitable for listening to audiobooks and podcasts on the go.
Q: Can I connect my MP3 player to wireless headphones or speakers?
A: Yes, most modern MP3 players come with Bluetooth connectivity, allowing you to connect them wirelessly to compatible headphones, earbuds, or speakers for a cord-free listening experience.
Q: How do I transfer music to an MP3 player in 2023?
A: Music transfer methods may vary based on the MP3 player model. Many players can sync with music libraries on your computer through USB connections or Wi-Fi. Some also support direct downloads from streaming services or have built-in storage for music transfers.
Q: Are there waterproof or rugged MP3 players available in 2023?
A: Yes, in 2023, there are waterproof and rugged MP3 players designed for outdoor and water-related activities. These players offer durability, water resistance, and shockproof capabilities, making them suitable companions for swimming, workouts, and adventurous trips.
Q: Can I use my MP3 player with streaming services like Spotify or Apple Music?
A: Some MP3 players support streaming services through apps or built-in Wi-Fi connectivity. However, not all MP3 players offer direct streaming access, so it's essential to check the specific model's features.
---
Conclusion
MP3 players continue to be a relevant and popular choice for music enthusiasts in 2023, offering portability, high-quality audio playback, and offline music access. The best MP3 players boast excellent sound quality, versatile connectivity options, and ample storage capacity, providing a seamless and enjoyable listening experience for users on the go.
Whether you opt for a traditional MP3 player, a high-resolution audio player, or a Bluetooth-enabled device, the convenience and versatility of MP3 players make them a valuable addition to any music lover's arsenal.
Read more about