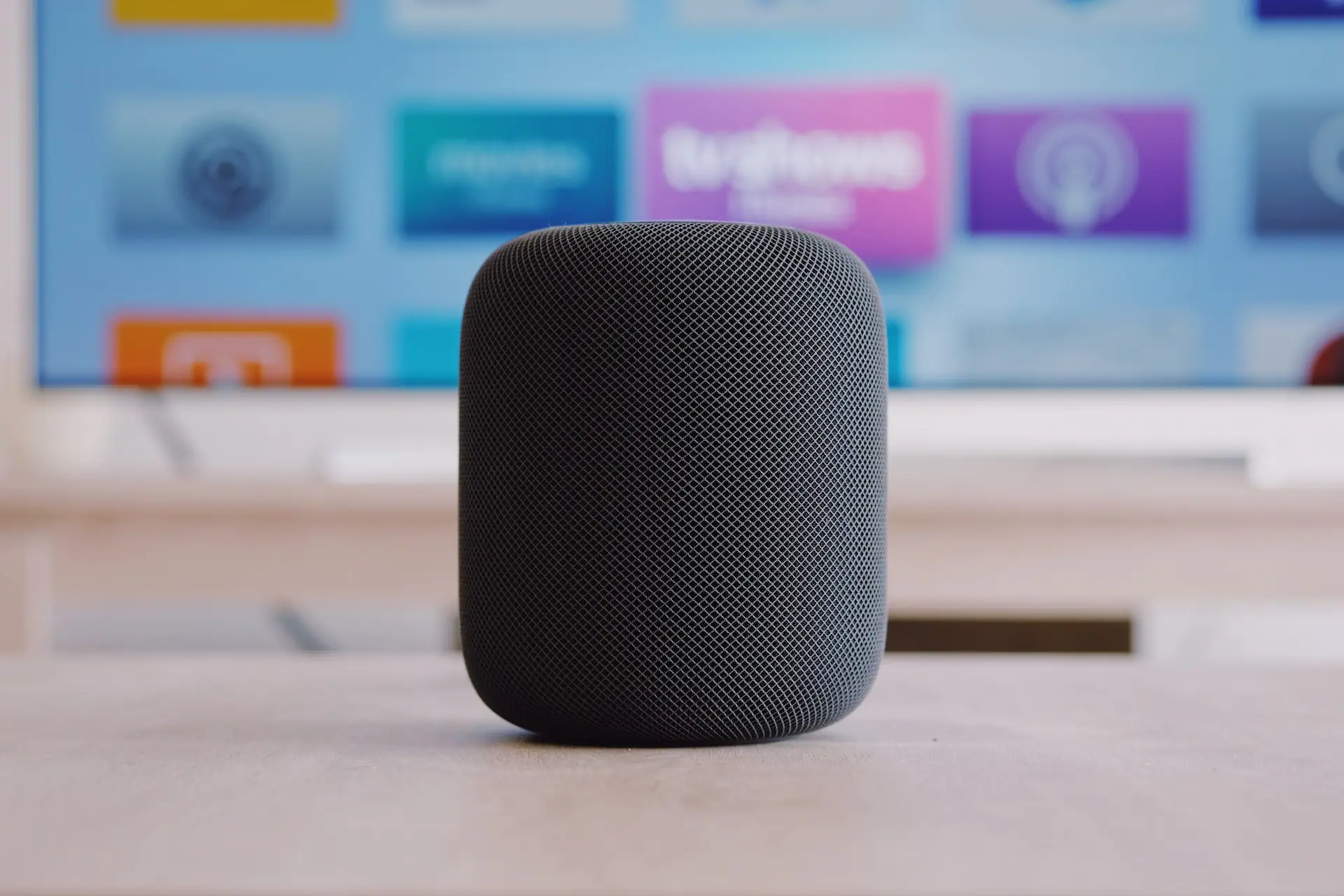 Best Airplay Speakers
For those seeking the ultimate wireless audio streaming experience within the comfort of their own homes, it is highly recommended to opt for a cutting-edge Wi-Fi speaker system. In contrast to Bluetooth technology, audio streaming over a network offers the advantage of significantly higher data transfer rates.
Apple AirPlay is widely regarded as one of the most dependable wireless streaming technologies currently on the market. Its reputation for reliability has only grown stronger as support for this cutting-edge technology continues to expand.
Types of Airplay Speakers
These speakers come in various types, each offering unique features and benefits to enhance your audio experience. Let's explore the different types of AirPlay speakers:
AirPlay-enabled Wireless Speakers:
AirPlay-enabled wireless speakers are standalone units equipped with built-in AirPlay technology. These speakers connect directly to your Wi-Fi network, allowing you to stream music effortlessly from your Apple devices. They come in various sizes and designs, from compact portable speakers to larger bookshelf or floor-standing models. The advantage of these speakers is that they don't require any additional hardware or cables to stream music wirelessly, making them a convenient choice for any room in your home.
AirPlay-enabled Soundbars:
AirPlay-enabled soundbars are a fantastic option for enhancing your TV audio while also providing AirPlay functionality. These speakers offer a streamlined audio solution for your home entertainment setup, allowing you to enjoy clear and immersive sound while watching movies, TV shows, or gaming. Many AirPlay-enabled soundbars support multi-room audio capabilities, enabling you to extend your music playback to other AirPlay speakers in different rooms.
AirPlay-enabled Multi-room Systems:
For those who desire a whole-home audio solution, AirPlay-enabled multi-room systems are an excellent choice. These systems consist of multiple speakers placed in different rooms, all connected to your Wi-Fi network. With AirPlay's multi-room support, you can play synchronized music across all speakers or select individual rooms for separate audio streams. This type of setup provides a seamless and immersive listening experience, perfect for parties, gatherings, or simply enjoying music throughout your home.
AirPlay-enabled Smart Speakers:
AirPlay-enabled smart speakers combine the convenience of voice assistants with AirPlay technology. These speakers come with built-in virtual assistants like Siri, offering hands-free voice control for music playback and other smart home tasks. You can use voice commands to play specific songs, adjust volume, and even control compatible smart home devices, making these speakers a central hub for your audio and home automation needs.
AirPlay-enabled Portable Speakers:
AirPlay-enabled portable speakers are designed for music lovers on the go. These compact and lightweight speakers feature built-in AirPlay technology, allowing you to stream music wirelessly from your Apple devices during outdoor adventures or travel. Many portable AirPlay speakers also offer additional features like waterproof or rugged designs, long battery life, and Bluetooth connectivity for versatility.
AirPlay-enabled Hi-Fi Systems:
AirPlay-enabled Hi-Fi systems combine the classic charm of traditional audio setups with modern wireless capabilities. These systems typically include a receiver or amplifier and a pair of high-quality speakers, all of which support AirPlay streaming. Hi-Fi systems offer audiophiles the opportunity to enjoy exceptional sound quality while also taking advantage of the convenience of AirPlay technology.
AirPlay-enabled AV Receivers:
AirPlay-enabled AV receivers are a great addition to your home theater setup. These receivers come with AirPlay support, allowing you to wirelessly stream audio from your Apple devices while also serving as the central hub for connecting various audio and video components. With multiple inputs and outputs, these receivers provide a versatile solution for managing your home entertainment needs.
What to look for While Buying The Best Airplay-Enabled Speaker
When searching for the best AirPlay-enabled speaker, consider the following key factors to ensure a satisfying and seamless listening experience:
Ensure that the speaker is specifically labeled as "AirPlay-enabled" and supports the AirPlay technology. This ensures that you can effortlessly stream audio from your iOS devices or Mac computers without any compatibility issues.
Sound Quality and Performance:
Pay close attention to the speaker's sound quality and performance. Look for features like high-quality drivers, amplifiers, and digital signal processing (DSP) to ensure clear and immersive audio with balanced highs, mids, and lows.
Besides AirPlay, check if the speaker offers additional connectivity options like Bluetooth, Wi-Fi, or AUX-in. This provides flexibility to connect various devices and expand the speaker's usability beyond Apple devices.
Multi-Room Audio Support:
If you plan to create a multi-room audio setup, verify if the AirPlay-enabled speaker supports multi-room audio capabilities. This allows you to synchronize music playback across multiple speakers throughout your home.
Smart Features and Voice Assistants:
Consider whether the speaker comes with built-in voice assistants like Siri, Alexa, or Google Assistant. Smart features allow for voice control, hands-free operation, and integration with other smart home devices.
Choose a speaker that complements your home decor and fits well into your living space. Speakers come in various designs, from compact and portable to larger bookshelf or floor-standing models.
If you desire a portable speaker, check its battery life and weight. A longer battery life ensures extended usage without frequent recharging, while a lightweight design makes it easy to carry around.
Brand Reputation and Reviews:
Research the reputation of the brand and read user reviews to gauge the overall performance and reliability of the AirPlay-enabled speaker you are considering.
Set a budget and compare the features and performance of different AirPlay speakers within that price range. Consider the value you'll be getting for your investment.
Warranty and Customer Support:
Check the warranty terms and the availability of customer support services in case of any issues or inquiries.
Top 4 Best Airplay Speakers
1.

Bose Home Speaker 500
Best Premium Airplay-Enabled Speaker
Bose has established its reputation by specializing in all-in-one speakers designed for the home, and this expertise is brilliantly showcased in the remarkable Bose Home Speaker 500. Featuring a captivating LCD display that showcases the intricate artwork of your audio, this device effortlessly combines aesthetics with information, resulting in an alluring and informative visual experience.
With the incorporation of capacitive controls and voice commands, users can effortlessly and seamlessly manage playback, enjoying the convenience of instant and hands-free control.
The Home Speaker 500 boasts an impressive true stereo configuration, featuring a meticulously designed housing that accommodates not one, but two high-quality 2.5-inch speakers. This innovative setup ensures an immersive audio experience that envelops the listener in rich, room-filling sound. With its dual speaker system, the Home Speaker 500 delivers exceptional audio clarity and depth, elevating your music listening or home entertainment to new heights.
Despite their small size, these speakers have the impressive ability to produce powerful sound while maintaining excellent audio quality. In addition to its remarkable Airplay compatibility, this cutting-edge device boasts an array of impressive features. With support for Bluetooth AAC and SBC (version 4.2 and above), you can effortlessly connect your devices and enjoy seamless audio streaming. Furthermore, the inclusion of Wi-Fi playback ensures a seamless and uninterrupted listening experience.
Not to mention, the device also supports Chromecast, allowing you to effortlessly cast your favorite content from your smartphone or tablet. And for those who prefer a more traditional approach, fear not, as this device also offers a convenient 3.5mm auxiliary input. With such a comprehensive range of connectivity options, this device truly caters to all your audio needs. In terms of comprehensive coverage, Bose certainly leaves no stone unturned.
Specification:
| | |
| --- | --- |
| Brand | Bose |
| Model Name | Home Speaker 500 |
| Speaker Type | Multimedia |
| Connectivity Technology | Bluetooth, Wi-Fi |
| Special Feature | Wireless, Built-in Alexa |
Reasons To Buy

Reasons To Avoid

+

LCD display

–

Bluetooth 4.2, AAC or SBC only

+

Sound quality

–

Pricey

+

Alexa/Google/Siri Assistant
2.

Sonos Roam
Best Portable Airplay-Enabled Speaker
 Roam by Sonos, is a marvel of engineering that undoubtedly claims the title of being the most compact and effortlessly transportable AirPlay Enabled speaker on the market.
The Roam truly embodies the concept of a mini-marvel, boasting compact dimensions of 6.61 x 2.36 x 2.44 inches (168 x 60 x 62mm). This versatile device offers the flexibility to be positioned upright or laid flat on various surfaces such as the ground, desk, or table.
Weighing a mere 0.95lb (0.43kg), this portable device is effortlessly transportable, making it an ideal companion for your travels. Its compact size is so convenient that it can easily fit into a backpack, and for those seeking ultimate convenience, it can even be discreetly slipped into a jacket pocket without any hassle.
The device is not only ideal for indoor settings but also perfectly tailored for outdoor use. Its remarkable feature includes a rechargeable battery that boasts an impressive lifespan of up to 10 hours, ensuring uninterrupted music enjoyment. The duration of battery life may vary depending on personal preferences regarding the volume level at which one prefers to indulge in their favorite tunes.
Rest assured, this portable companion is designed to cater to your musical needs, no matter the location. The Roam boasts exceptional durability, as evidenced by its impressive IP67 rating, which ensures optimal protection against water and dust infiltration.
The battery charging functionality of the Roam is truly ingenious. Not only does it come with a USB-C cable for convenient charging, but it also boasts compatibility with Qi wireless chargers, making it even more versatile and user-friendly. With this remarkable feature, you can effortlessly power up your Roam using the charging method that suits you best.
Specification:
| | |
| --- | --- |
| Brand | Sonos |
| Model Name | Sonos Roam |
| Speaker Type | Portable Speaker |
| Connectivity Technology | Bluetooth, Wi-Fi, USB |
| Special Feature | Portable |
Reasons To Buy

Reasons To Avoid

+

Portable

–

Bass isn't as powerful as larger iterations

+

Bluetooth connectivity

–

Pricey

+

Voice-controlled
3.

Sennheiser Ambeo Soundbar Max
Best Airplay-Enabled SoundBar
If you happen to possess the necessary space and financial resources, the Sennheiser Ambeo soundbar is an exceptionally remarkable audio device that boasts the ability to deliver an immersive surround sound experience within the confines of your home theater setup. Not only does it excel in enhancing your cinematic escapades, but it also serves as a formidable companion for indulging in the melodious realms of music.
The Ambeo sound system is designed to seamlessly adapt to the specific dimensions and reflectivity of your room. Through its advanced calibration technology, it ensures optimal audio performance by precisely adjusting its settings to match the acoustic characteristics of your space. By doing so, the Ambeo delivers an immersive and personalized sound experience that is tailored to your individual environment. This impressive device boasts a remarkable array of 13 high-quality speakers.
Indeed, this remarkable device boasts an impressive size, yet its versatility knows no bounds. Seamlessly transitioning between various functions, it effortlessly assumes the roles of a captivating home theatre, immersive music listening hub, and a reliable podcast player.
Whatever auditory experience you desire, this multifaceted marvel is more than capable of delivering. In addition, the inclusion of Airplay 2 functionality allows users to seamlessly incorporate multiple Airplay-compatible speakers, enabling a captivating multi-room listening experience. The device is designed to be future-proof, ensuring compatibility with the latest technologies.
With its support for MPEG-H, users can enjoy high-quality video and audio experiences. The Ambeo Max transcends the boundaries of a conventional soundbar or Airplay speaker, offering an unparalleled audio experience. In this brief exploration, we have only scratched the surface of the vast array of capabilities that it possesses.
Specification:
| | |
| --- | --- |
| Brand | Sennheiser Consumer Audio |
| Model Name | AMBEO Soundbar |
| Speaker Type | Soundbar |
| Connectivity Technology | Bluetooth Version |
| Special Feature | Equalizer |
Reasons To Buy

Reasons To Avoid

+

Outstanding Surround Sound

–

High Price

+

Sleek Design

–

Limited Compatibility

+

Easy Setup and Integration
4.

Apple HomePod 2nd Generation
Best Airplay-Enabled Speaker for Apple Home
The HomePod 2, crafted by the renowned tech giant Apple, stands as the epitome of AirPlay speakers, surpassing all others in its league. Additionally, it is worth noting that this particular product stands out as one of the most intelligent options available within its price range.
For those who have a deep appreciation for Apple technology and seek a remarkable smart speaker that delivers exceptional audio quality, the HomePod 2 undoubtedly emerges as the top choice based on our extensive testing.
The Apple five-star model represents the pinnacle of the Californian brand's current line-up, boasting a larger size and weight compared to its smaller counterpart, the HomePod Mini. Additionally, it can be said that this particular Apple product stands out as one of the most exceptional offerings available in the market today.
The HomePod 2 boasts a remarkable feature that sets it apart from its competitors – the ability to effortlessly scan and optimize its audio settings based on the specific room and positioning. Our own rigorous tests have unequivocally demonstrated the exceptional performance of this cutting-edge technology.
By seamlessly transitioning from a location in an open space to a position adjacent to a wall, our diligent testers were able to discern a notable transformation in its operational parameters, with the most prominent adjustment being the deliberate attenuation of superfluous or undesirable low-frequency tones.
Specification:
| | |
| --- | --- |
| Brand | Apple |
| Speaker Type | Woofer |
| Connectivity Technology | Auxiliary |
| Mounting Type | Tabletop |
| Controller Type | Apple HomePod |
Reasons To Buy

Reasons To Avoid

+

Natural, solid, and energetic sound

–

Still only suitable for dedicated Apple users

+

With Atmos, spacious and three-dimensional.

—

+

Brilliantly well made
FAQs – Best Airplay Speakers
Q: What is AirPlay and how does it work with speakers?
A: AirPlay is a proprietary wireless technology developed by Apple that allows users to stream audio, video, and other media from their iOS devices or Mac computers to compatible speakers. AirPlay speakers receive the audio signal wirelessly, providing a seamless and convenient way to enjoy music throughout your home.
Q: Are AirPlay speakers compatible with all Apple devices?
A: AirPlay speakers are compatible with most Apple devices, including iPhones, iPads, iPods, and Mac computers. However, it's essential to ensure your specific device supports AirPlay for seamless streaming.
Q: Do AirPlay speakers require a Wi-Fi connection?
A: Yes, AirPlay speakers require a Wi-Fi connection to receive audio streams from your Apple devices. Make sure your speaker is connected to a stable Wi-Fi network for optimal performance.
Q: Can I use AirPlay speakers with non-Apple devices?
A: AirPlay technology is designed primarily for Apple devices, so it may not work natively with non-Apple products. However, some third-party apps and software may offer workarounds for Android or Windows users to use AirPlay functionality.
Q: Do AirPlay speakers support multi-room audio?
A: Yes, many AirPlay speakers support multi-room audio capabilities. With AirPlay 2, you can synchronize audio playback across multiple AirPlay speakers in different rooms, creating a cohesive and immersive listening experience.
Q: Can I stream music from third-party apps with AirPlay speakers?
A: Yes, AirPlay allows you to stream music not only from Apple's native apps like Apple Music but also from various third-party music streaming apps that support AirPlay functionality.
Q: What is the sound quality like on AirPlay speakers?
A: Sound quality on AirPlay speakers can vary depending on the speaker's design and specifications. Look for speakers with high-quality drivers and audio processing technologies to ensure a clear and balanced sound.
Q: Are AirPlay speakers portable?
A: Some AirPlay speakers are designed to be portable, featuring built-in batteries for on-the-go use. However, not all AirPlay speakers offer portability, so it's essential to check the specific model's features.
Q: Can I use multiple AirPlay speakers as part of a home theater setup?
A: Yes, AirPlay speakers can be used as part of a home theater setup. Some AirPlay-enabled soundbars and receivers support multi-channel audio, providing an immersive audio experience for movies and TV shows.
Q: Are AirPlay speakers easy to set up and use?
A: Yes, AirPlay speakers are generally easy to set up and use. Most speakers have user-friendly interfaces and can be connected to your Wi-Fi network with straightforward setup processes.
---
Conclusion
Best AirPlay speakers offer a seamless and convenient way to enjoy high-quality wireless audio streaming from Apple devices. With a wide range of options, including portable, smart, and multi-room systems, there's an AirPlay speaker to suit various preferences and lifestyles. Embrace the world of wireless audio with the best AirPlay speaker that complements your home environment and elevates your music listening experience.
Read more about