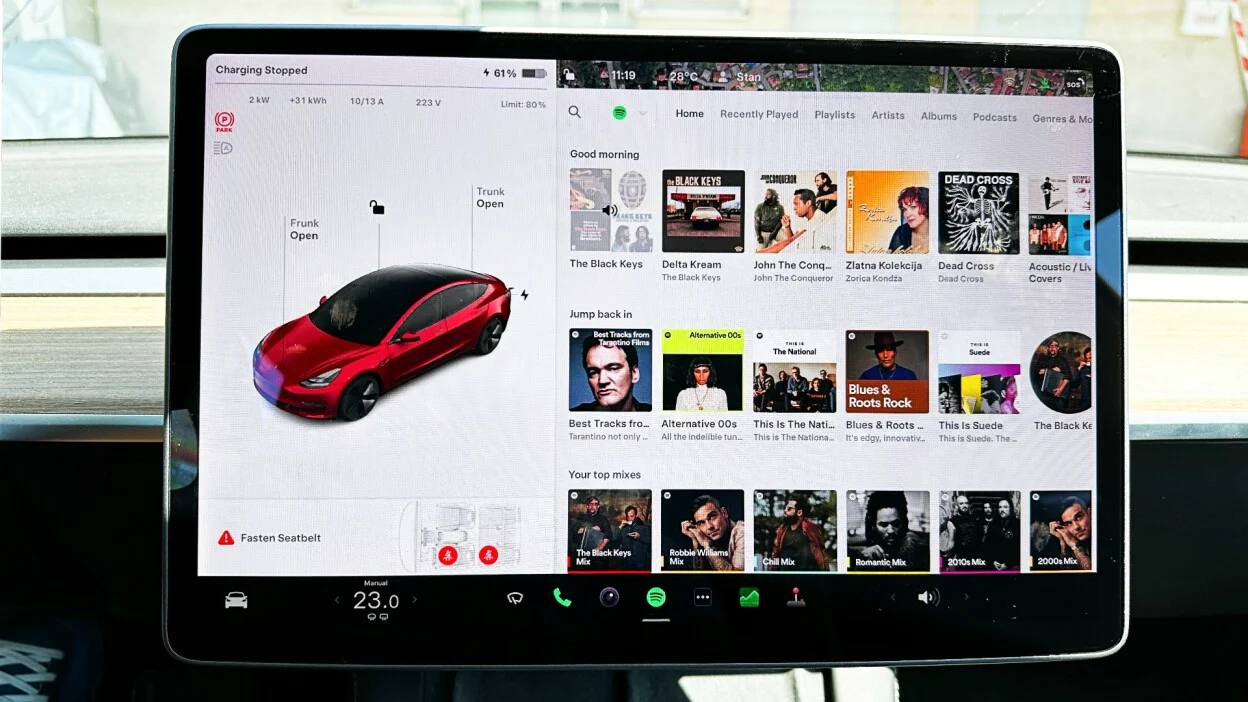 Spotify's Exciting Update for Tesla Cars
Tesla owners who are avid Spotify users have reason to celebrate, as the streaming giant has finally rolled out a major update for its app in Tesla cars. Since its debut in 2015, the Spotify app on Tesla's infotainment system has remained relatively unchanged, but the recent update brings a host of exciting improvements.
A standout addition is access to audiobooks, which were integrated into the Spotify platform in 2022 but were notably missing from the Tesla app until now. This enhancement opens up a world of literary adventures for drivers and passengers during their journeys.
Another welcome change is the streamlined login process. Instead of the previous method, users can now effortlessly log in by scanning a QR code with their smartphones. This simple and efficient solution eliminates unnecessary hassle and provides a smoother user experience.
One long-standing frustration that has been addressed is the ability to jump to an artist or album directly from a list of songs. Previously, users could only start playing a song without an easy way to access the full album or explore the artist's catalog. With the update, Tesla users can now seamlessly dive into the complete collection with a single tap, making music exploration more enjoyable.
In addition to these functional improvements, the app's interface has undergone a significant revamp. The visual overhaul promises a more intuitive and visually appealing user interface, enhancing the overall experience.
However, as with any update, its availability might not be immediate for all users. The rollout seems to be gradual, and some Tesla owners, even after updating their car's firmware, have yet to receive the new features. Spotify has yet to confirm if the update is universally available across regions and how quickly it will be available to all users. As more information becomes available, users can look forward to experiencing these exciting changes firsthand.
The Tesla-Spotify partnership has long been a beloved feature for car enthusiasts, offering seamless music streaming directly from the infotainment system. With this much-needed update, Spotify is demonstrating its commitment to enhancing user experience and keeping its Tesla users engaged with fresh features and content.
In conclusion, Spotify's recent update for its Tesla app is a step in the right direction, addressing long-standing requests and introducing new and exciting features.
Tesla owners can now indulge in audiobooks, enjoy an improved login process, and explore music with greater ease. As the update rolls out gradually, users can anticipate an enhanced musical journey on their Tesla infotainment screens.
Read More About: