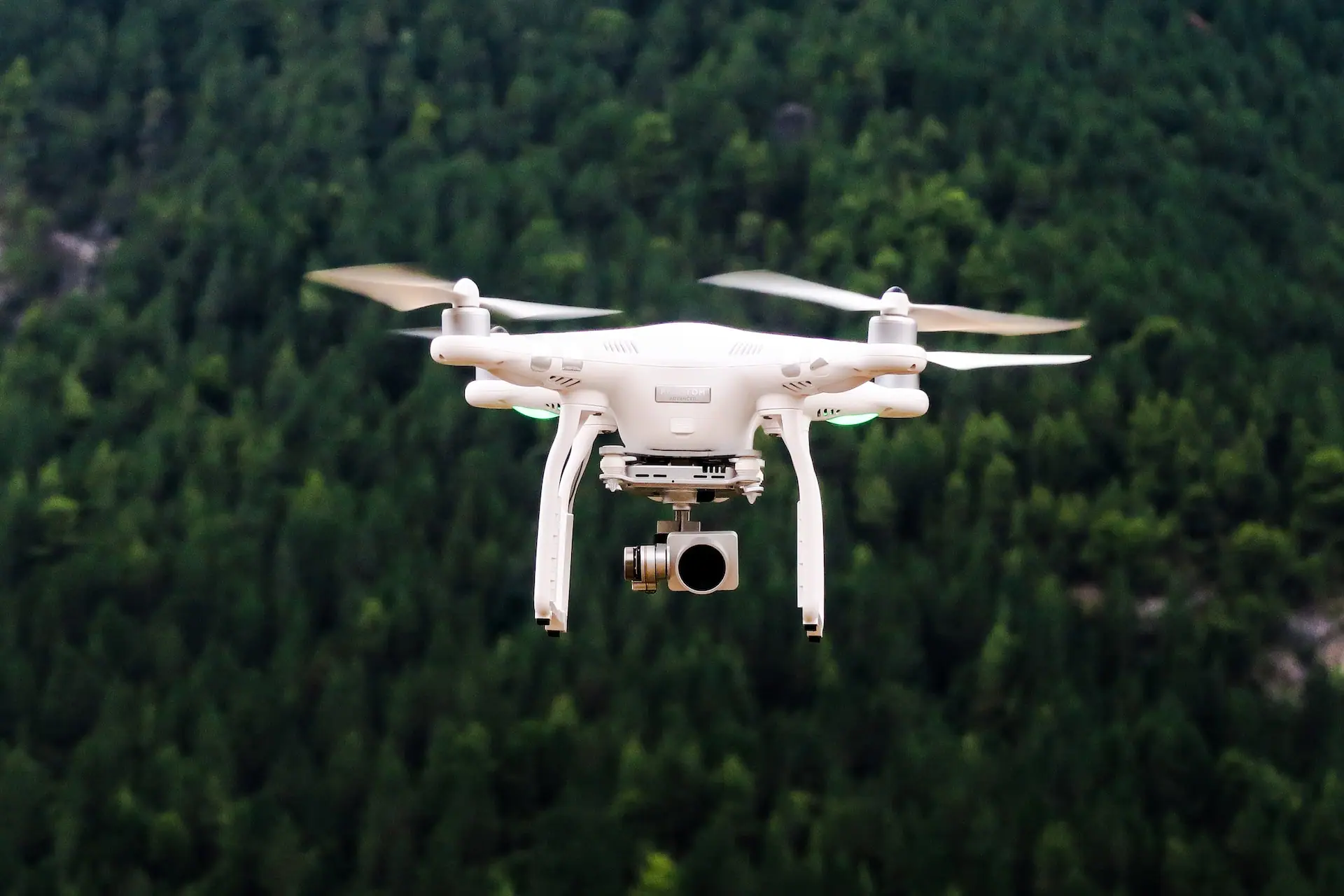 The Best Drones 2023
Experience the unparalleled wonder of the most advanced drones of 2023, as they effortlessly capture breathtaking vistas that have remained hidden from the human eye. These cutting-edge aerial marvels are particularly suited for those residing in tranquil rural or suburban landscapes, where the true beauty of nature lies undisturbed. Prepare to amaze and astonish your loved ones with an unforgettable experience.
For drone enthusiasts, the market is brimming with a plethora of cost-effective alternatives that boast an array of features, video quality, and price points. If you're eager to delve into the captivating world of drone photography or simply seeking the exhilaration of soaring through the skies, we have a selection of recommendations that will surely pique your interest.
These versatile drones are designed for hobbyists and enthusiasts, offering features like aerial photography, video recording, and entertainment. They come in various sizes and often include user-friendly controls.
Professional Photography Drones:
Engineered for photographers and videographers, these drones feature high-quality cameras and advanced stabilization systems, allowing for stunning aerial imagery and cinematic footage.
Built for adrenaline junkies, FPV racing drones offer a thrilling experience through First-Person View goggles. Pilots navigate challenging courses, competing in high-speed racing events.
These drones serve various industries, including agriculture, construction, and surveying. Equipped with specialized sensors and cameras, they assist in tasks like crop monitoring, site mapping, and inspections.
Designed for logistics and e-commerce, delivery drones transport packages efficiently, reducing delivery times and costs. They hold the potential to revolutionize last-mile delivery services.
Search and Rescue Drones:
Equipped with thermal cameras and GPS technology, these drones aid in locating missing persons and assisting emergency responders during search and rescue operations.
Military and Defense Drones:
Utilized by armed forces, these drones perform reconnaissance, surveillance, and combat missions. They come in various forms, including reconnaissance drones and armed UAVs.
These drones operate without human intervention, following pre-programmed routes and performing tasks like data collection, monitoring, and surveillance.
Resembling traditional airplanes, fixed-wing drones offer longer flight times and are ideal for covering large areas in industries such as agriculture and environmental monitoring.
Combining features of both multi-rotor and fixed-wing designs, hybrid drones offer versatility for tasks that require vertical takeoff and efficient forward flight.
Extremely small and lightweight, nano drones are ideal for indoor flying and close-quarters exploration. They often feature agility and ease of control.
Tailored for farming applications, agricultural drones assess crop health, monitor irrigation, and facilitate precision spraying, optimizing agricultural practices.
Mapping and Surveying Drones:
These drones create detailed maps and 3D models of terrain, structures, and landscapes for industries like urban planning, construction, and archaeology.
Underwater Drones (ROVs):
Operating beneath the water's surface, remotely operated underwater vehicles (ROVs) explore aquatic environments, conduct research, and assist in marine tasks.
Space Exploration Drones:
In the realm of space exploration, drones aid in planetary exploration, data collection, and research in environments where human presence is challenging.
What To look For While Looking For The Best Drones 2023
When searching for the best drones in 2023, consider these essential factors to ensure you make an informed choice that aligns with your needs and preferences:
Determine why you need a drone. Are you interested in aerial photography, racing, professional applications, or simply recreational flying? Identifying your purpose will guide your choice.
Choose a drone that matches your skill level. Beginner-friendly drones offer stability features and easy controls, while advanced models cater to experienced pilots seeking more complex maneuvers.
Consider the drone's battery life and flight duration. Longer flight times allow for extended exploration and activities but keep in mind that advanced features may impact battery life.
If photography or videography is your focus, select a drone with a high-quality camera and stabilizing mechanisms for clear and smooth aerial shots.
The drone's range determines how far you can fly it from the controller. Opt for a drone with a suitable range for your intended use and the areas you plan to explore.
Look for a user-friendly remote controller with clear buttons, responsive joysticks, and a comfortable grip. Some drones offer smartphone app control as an alternative.
Drones with GPS capabilities offer enhanced stability, precise navigation, and advanced flight modes. These features are particularly valuable for capturing accurate imagery and videos.
Advanced drones feature obstacle avoidance technology to prevent collisions during flight. This is crucial for flying safely, especially in complex environments.
Consider the drone's size and portability, especially if you plan to travel with it. Foldable designs and compact models are convenient for on-the-go use.
Look for drones with various flight modes, such as follow me, waypoints, and orbit. These modes can enhance your flying experience and creativity.
1. 

DJI Mavic 3
Best Drone Overall
With its slightly elevated initial cost, the DJI Mavic 3 stands out as a pricier option compared to its counterparts. However, for individuals who possess a keen passion for photography or are established professionals in the field, this aerial marvel presents an opportunity worth considering. By opting for the DJI Mavic 3, one can unlock the potential to capture breathtaking visuals and videos from the heavens, thereby transforming it into a prudent investment.
The remarkable Mavic 3, is a cutting-edge drone that sets itself apart from the competition with its impressive 4/3rd-size image sensor. This sensor, boasting a physical size larger than any other image sensor available on the market, elevates the Mavic 3 to new heights of imaging excellence. With its larger sensor, this device excels at capturing an abundance of light, resulting in an enhanced dynamic range that is sure to impress.
The 5.1K-resolution video of this product is truly exceptional, boasting stunning visual quality that is sure to impress. With an abundance of intricate details that can be easily cropped into, this device offers unparalleled flexibility for capturing the perfect shot. Furthermore, its remarkable exposure capabilities ensure outstanding image quality, even in challenging high-contrast situations.
The drone boasts an impressive array of sensors that envelop its entire structure, ensuring optimal safety by preventing any inadvertent collisions with obstacles. Moreover, its remarkable flight endurance, with a maximum duration of an astounding 46 minutes, surpasses the capabilities of most other drones currently available in the market.
With its compact design that conveniently collapses to the dimensions of a sizable camera lens, this remarkable drone effortlessly fits into any photography backpack. However, if your primary objective is to acquire a diminutive drone for your travel adventures, I highly recommend directing your attention toward the DJI Mini 3 Pro.
Specification:
| | |
| --- | --- |
| Brand | DJI |
| Model Name | Mavic 3 |
| Age Range (Description) | Adult |
| Color | Gray |
| Video Capture Resolution | 1080p |
| Effective Still Resolution | 12 |
| Connectivity Technology | Wi-Fi, USB |
Reasons To Buy

Reasons To Avoid

+

Superb

Image Quality

–

Higher Price

+

Superb Flight Times

—

+

Relatively Compact Size

—
2.

DJI Mini 3 Pro
Best Drone for Most Creators
The DJI Mini 3 Pro – is an exceptional ultralight drone that stands out as the epitome of capability in its class. With its cutting-edge features and unparalleled performance, this remarkable aerial companion has set a new standard in the drone industry. With a lightweight takeoff weight of just 249g and a battery that lasts for an impressive 34 minutes, this innovative device allows users to bypass the need for FAA registration.
However, for those who are willing to navigate the necessary paperwork and fees, the option to incorporate an extended-life battery opens up exciting possibilities, enabling flights to extend beyond the 45-minute mark. The feature set of this product is complemented by its three-way obstacle sensors, automated flight modes, and the ability to capture stunning 4K60 video.
One particularly impressive feature that we find highly commendable is the APAS function. This advanced autopilot system possesses the remarkable ability to effortlessly navigate through intricate environments with utmost precision, all without any human intervention. Its exceptional performance is particularly noteworthy when it comes to low-to-the-ground applications.
For those passionate about drones, cinematographers seeking to enhance their aerial shots with a secondary camera, and creators who are willing to invest a little extra for advanced obstacle avoidance capabilities, the Mini 3 Pro presents itself as a highly valuable upgrade option. Additionally, this platform proves to be an excellent choice for TikTok influencers due to its seamless compatibility with the vertical 9:16 video format.
Specification:
| | |
| --- | --- |
| Brand | DJI |
| Model Name | DJIMINI3PRC |
| Special Feature | Foldable, Lightweight, Obstacle Avoidance, One Button Return |
| Age Range (Description) | Adult |
| Color | Grey |
| Video Capture Resolution | 4K |
| Effective Still Resolution | 48 MP |
| Connectivity Technology | WIFI |
Reasons To Buy

Reasons To Avoid

+

Portable design

–

GPS lock-on takes some time

+

4K60 with digital zoom

–

Extended battery should be standard

+

Strong safety features

—
3.

Autel Robotics EVO Lite+
Best Drone for Long Flights
The Autel Evo Lite+ boasts an impressive Type 1 sensor camera, ensuring exceptional picture quality that stands up to its competitors. What sets it apart is its remarkable variable aperture feature, which effectively reduces incoming light without the hassle of using ND filters. Introducing the cutting-edge folding drone, a marvel of modern technology that boasts an impressive flight time of approximately 40 minutes on a single charge.
Equipped with state-of-the-art three-way obstacle sensors, this remarkable drone ensures a safe and accident-free aerial experience. With its advanced features, the folding drone is set to revolutionize the way we explore the skies.
The Autel Evo Lite+ presents itself as a highly proficient camera drone, catering to the needs of creators who prefer not to align themselves with DJI. The 6K camera boasts impressive capabilities, allowing users to capture stunning visuals. While it would be desirable to have the option to fine-tune the video profile, there is still the availability of a flat look that can be utilized for color editing purposes.
Despite its slightly higher price, the Lite+ offers remarkable benefits such as extended flight durations and the ability to bypass DJI's occasionally limiting Fly Safe geofence.
Specification:
| | |
| --- | --- |
| Brand | Autel |
| Model Name | EVO Lite |
| Age Range | Adult |
| Color | Classic Orange, Deep Space Gray, White, Orange, Grey |
| Connectivity Technology | USB |
Reasons To Buy

Reasons To Avoid

+

Stabilized 6K30 and 4K60 video

–

Color video profile isn't configurable

+

1-inch camera with variable aperture

–

8-bit flat video profile

+

GPS and automated return-to-home

—
4.

DJI Avata
Perfect for Thrill Seekers
The DJI Avata represents a cutting-edge FPV drone that offers an immersive flying experience. Unlike traditional drones, this remarkable device allows users to view the camera feed directly through a set of VR goggles, rather than relying on a smartphone screen.
By seamlessly integrating advanced technology, DJI has revolutionized the way enthusiasts engage with their aerial adventures. With Avata, users can truly immerse themselves in the captivating world of FPV drone flight, unlocking a whole new level of excitement and exploration. For those who seek an exhilarating experience, this cutting-edge device boasts a state-of-the-art nose-mounted camera, a highly responsive motion-sensitive remote, and an impressive 30mph Sport mode.
In addition, this remarkable device boasts built-in prop guards that effectively ensure its seamless flight even in the face of minor collisions. Moreover, its downward-facing sensors enable it to effortlessly navigate low-altitude flights, further enhancing its versatility and maneuverability. If you desire to embrace a more deliberate pace and savor each moment, consider the option of slowing down and allowing yourself ample time. By adopting the Cinewhoop-style approach, you can indulge in extended takes that evoke the artistic essence of renowned filmmakers such as Scorsese and Welles.
The target audience for this product/service is diverse and inclusive, catering to individuals from various backgrounds and demographics. It is designed to meet the needs and preferences of a wide range of users,
Even beginners can effortlessly grasp the controls and take to the skies. However, for those with more expertise, the option to replace the dual-stick remote with a fully manual flight mode, allowing for speeds of up to 60mph, is available. However, it is important to note that one potential drawback is the relative ease with which the device can experience a crash. Therefore, it is highly advisable to ensure that you have a secure and suitable location for operating the drone.
Specification:
| | |
| --- | --- |
| Brand | DJI |
| Model Name | avata |
| Age Range | Adult |
| Color | Black |
| Video Capture Resolution | 4K |
| Effective Still Resolution | 48 MP |
| Connectivity Technology | USB |
Reasons To Buy

Reasons To Avoid

+

One-handed controller works well

–

Expensive

+

Incredibly easy and fun to fly

–

Unsuitable for small, crowded areas

+

Great for POV shots

—
5. 

Ryze Tech Tello
Best Budget and For Kids Learning Code
The Ryze Tello can be considered primarily as an educational toy rather than a professional cinematic device. The small quadcopter can be effortlessly controlled using either your smartphone or a dedicated controller, much like numerous other models in the market.
However, what sets this particular quadcopter apart is its remarkable compatibility with MIT's renowned Scratch coding platform. By integrating this innovative feature, users are empowered to explore the exciting realm of coding, taking their quadcopter flying experience to unprecedented heights. By seamlessly integrating the Tello drone with a laptop running Scratch, an innovative coding platform, a world of possibilities opens up for young learners.
This dynamic combination empowers children to effortlessly execute a series of commands and macros, fostering an engaging and enjoyable environment for them to grasp the fundamentals of coding. With this enticing incentive, kids are motivated to embark on an exciting journey of discovery, honing their coding skills while having a blast with the Tello drone.
Introducing the exceptional drone that stands out from the rest, specifically designed with the utmost safety in mind, making it the perfect choice for tweens and teens to embark on their thrilling flying adventures. The Tello, while not boasting immense power, offers a modest performance that caters to a range of users.
Its 720p camera, although not specifically designed for vlogging purposes, may not meet the requirements of those seeking professional-grade video quality. The affordable price point of this learning toy holds great appeal for parents seeking a budget-friendly option. However, it is worth noting that while some children may gravitate towards the excitement of flying, rather than engaging with programming commands, the product still offers valuable educational opportunities.
Specification:
| | |
| --- | --- |
| Brand | DJI |
| Model Name | Tello |
| Image Stabilization | Digital |
| Metering Description | Center Weighted |
| Exposure Control Type | Automatic |
| Form Factor | Ultracompact |
| Effective Still Resolution | 5 MP |
| Special Feature | Lightweight |
Reasons To Buy

Reasons To Avoid

+

Inexpensive

–

Pixelated, low-quality video

+

Easy to fly

–

Limited control range

+

Programmable via Scratch

—
FAQs – The Best Drones 2023
Q: What is a drone, and how does it work?
A: A drone, also known as an unmanned aerial vehicle (UAV), is a flying device operated remotely by a pilot or autonomously using onboard sensors and GPS. Drones are equipped with propellers, motors, and often cameras to capture images and videos from the sky.
Q: Who can fly drones? Do I need a license?
A: Drone regulations vary by country and region. In some cases, recreational pilots may not require a license for certain drones, while commercial or professional use may necessitate obtaining a drone pilot's license or certification.
Q: Can I use drones for aerial photography and videography?
A: Yes, many drones come equipped with high-quality cameras suitable for capturing stunning aerial photos and videos. Consider drones with advanced camera stabilization systems for professional-quality imagery.
Q: How long can drones fly on a single battery charge?
A: Flight time depends on the drone model and usage. Most consumer drones offer flight times ranging from 15 to 30 minutes, while professional drones may have longer endurance.
Q: Are drones difficult to fly for beginners?
A: Many drones offer user-friendly controls and stability features that make them accessible to beginners. It's advisable to start with a beginner-friendly model and practice in open spaces.
Q: Can I fly drones indoors?
A: Yes, you can fly certain drones indoors, especially smaller and more agile models. However, indoor flying may pose challenges due to limited space and obstacles.
Q: What is the range of a typical drone?
A: The range varies among drones, with some consumer models having a range of around 1 to 4 miles. Advanced models with long-range capabilities can extend the range significantly.
Q: Can drones be used for commercial purposes?
A: Yes, drones have a wide range of commercial applications, including aerial photography, videography, agriculture, surveying, mapping, and inspections. Commercial drone pilots often require appropriate licenses and permits.
Q: Are there safety guidelines I should follow when flying a drone?
A: Yes, adhering to safety guidelines is crucial to ensure responsible drone operation. Guidelines may include flying below a certain altitude, avoiding crowded areas, and respecting no-fly zones.
Q: Can I fly drones in national parks or near airports?
A: Many national parks and airports have restrictions on drone flights due to safety and privacy concerns. It's important to check local regulations and obtain any necessary permits before flying in these areas.
Q: Do drones come with a warranty and support?
A: Most drones come with a manufacturer's warranty that covers defects and malfunctions. Some manufacturers also offer customer support and repair services for their products.
Q: Can I upgrade or customize my drone?
A: Some drones allow for customization and upgrades, such as attaching different cameras or adding accessories. However, modifications should be made within legal and safety guidelines.
---
Conclusion
The best drones in 2023 offer a captivating fusion of technology, creativity, and exploration. With an array of types catering to diverse interests and applications, drones empower users to soar to new heights and capture breathtaking perspectives. As these remarkable devices continue to evolve, they usher in a future where the sky is no longer a limit, but a canvas for innovation and inspiration.
Read more about: