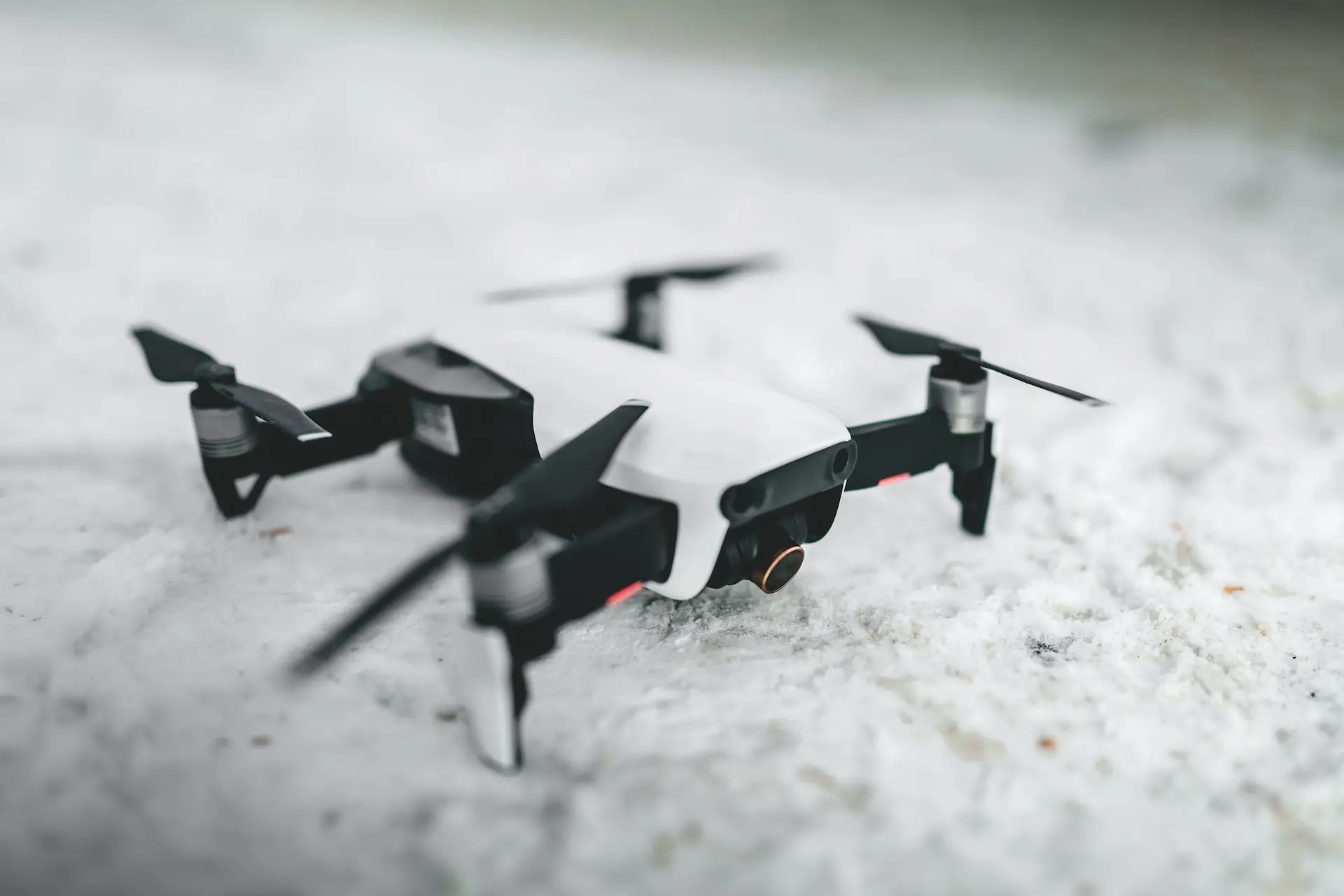 The Best Beginner Drones For 2023
When it comes to selecting the perfect drone for beginners, there is a wide range of options available to suit every budget and requirement. From affordable models to more advanced ones equipped with cutting-edge collision sensors, the choices are plentiful. When it comes to operating a drone, it is important to acknowledge that there are inherent risks involved. Even the most skilled and experienced pilots are not immune to accidents.
This broad list includes a wide range of drone categories, ensuring that all essential aspects are covered. Whether you're interested in photography and video drones, racing/FPV drones, or even toys and educational drones, this list has got you covered. Numerous drones are equipped with an array of essential safety features, including distance limiters, return-to-home functions, and propeller guards.
These features are specifically designed to provide assistance and ensure your peace of mind in challenging scenarios. However, rest assured that these safety measures should not deter you from embarking on your drone-flying adventures!
Types of Beginner Drones For 2023
In 2023, beginner drones come in various types, each tailored to different learning experiences and skill levels. Here are the types of beginner drones to consider:
These small, lightweight drones are designed for basic flight and fun. They often come with simplified controls, making them perfect for beginners who want to practice flying indoors or in small spaces.
Beginner-friendly camera drones are equipped with built-in cameras or the option to attach a camera. They allow novice pilots to capture photos and videos from the sky, providing an immersive aerial perspective.
First-Person View (FPV) racing drones are designed for those interested in competitive drone racing. They come with FPV goggles that provide a real-time view from the drone's perspective, offering an exhilarating and immersive flying experience.
These drones feature GPS technology, which provides stable and accurate flight controls. GPS drones are easier to control and can hold their position in the air, making them suitable for beginners learning to navigate and operate drones.
Quadcopters are the most common type of drone for beginners. They have four propellers and are relatively stable and easy to fly, making them a great starting point for those new to drone piloting.
Hover drones are designed to hover in place, allowing beginners to practice basic flight maneuvers and controls without worrying about complex movements.
These drones are specifically designed for indoor use and have features that help them navigate confined spaces. They are excellent for beginners who want to practice flying without the risk of outdoor elements.
Some beginner drones are designed for educational purposes and are aimed at teaching programming, coding, and engineering concepts. They offer an interactive and educational flying experience.
Foldable drones are compact and portable, making them suitable for beginners who want a drone they can easily carry and transport.
These drones can be controlled through hand gestures, providing an intuitive and interactive flying experience for beginners who want a unique way to pilot their drones.
Drones with altitude hold technology can maintain a consistent altitude without manual input, allowing beginners to focus on controlling the drone's movement.
With this feature, the drone can automatically return to its takeoff point with the push of a button, making it easier for beginners to retrieve their drone.
What To Look For While Looking For The Best Beginner Drones For 2023
When searching for the best beginner drones in 2023, keep these key considerations in mind to ensure a smooth and enjoyable entry into the world of drone piloting:
Opt for a beginner-friendly drone with intuitive controls, a straightforward setup, and user-friendly features. Look for drones that offer easy takeoff, landing, and stable flight modes.
Stability and Flight Modes:
Choose a drone with stability features like altitude hold, headless mode, and auto-hover, which help maintain the drone's position and orientation during flight. These features assist beginners in mastering basic maneuvers.
Select a drone with a sturdy build and protective features, such as propeller guards, to withstand minor crashes and accidents as you learn to fly.
Consider drones with decent battery life for longer flight sessions. Look for models that offer around 15 minutes or more of flight time on a single charge.
Check the charging time of the drone's battery. Faster charging times mean less waiting between flights.
Ensure the drone comes with a user-friendly remote controller that offers a comfortable grip, clear buttons, and responsive joysticks. Some models offer smartphone app control as well.
If you're interested in capturing aerial photos and videos, choose a drone with a built-in camera or the ability to attach a camera. Look for adjustable camera angles and at least HD video resolution.
First-Person View (FPV) capability allows you to see the live video feed from the drone's perspective. Some beginner drones offer FPV goggles or smartphone apps for an immersive flying experience.
GPS-enabled drones offer enhanced stability, precise hovering, and advanced flight modes. These features can be valuable for beginners learning to control their drones.
Look for drones equipped with safety features like low-battery return, emergency stop, and obstacle avoidance to prevent accidents and ensure a secure flying experience.
Consider the drone's size and portability, especially if you plan to carry it on outdoor adventures. Compact and foldable designs are convenient for on-the-go use.
Set a budget and choose a drone that offers good value for the features it provides. Avoid overspending on advanced features you may not need as a beginner.
Research and read user reviews to gauge real-world experiences and performance. Learning from the experiences of other beginners can help you make an informed decision.
Some beginner drones offer modular designs, allowing you to upgrade components like the camera or battery in the future as you gain more experience.
Top Best Beginner Drones For 2023
1.

DJI Mini 3
Best Beginner Drone Overall
DJI's newest addition to their impressive lineup of drones – a compact marvel that has taken the world by storm. This latest iteration has been specifically designed with beginners in mind, making it the ultimate choice for those venturing into the exciting world of aerial photography and videography. With a host of innovative features and cutting-edge technology, this drone sets a new standard for user-friendly functionality.
Prepare to be amazed as DJI once again raises the bar with its best edition for beginners to date. Similar to its Mini predecessors, the DJI Mini 3 boasts a feather-light design, featuring a compact folding body that makes it highly portable. With its user-friendly controls and intelligent automated filming modes, this aerial marvel offers a seamless and enjoyable flying experience.
Similar to its predecessors, the current version also falls short in terms of collision avoidance, a feature that can only be obtained by investing in the Pro version, as outlined below. The drone, without a doubt, showcased exceptional quality in every aspect. Its user-friendly nature made it a breeze to navigate, especially when utilizing the standard controller that comes bundled with the Mini 2. The concern of drift primarily arises in the most blustery weather conditions.
Although it may not possess the Log profiles found in DJI's high-end drones, If you are already a proud owner of the DJI Mini 2, the case for upgrading may not be as compelling. When it comes to seeking out a top-tier beginner drone that boasts exceptional craftsmanship and an array of impressive features, look no further. Rest assured, this particular model stands head and shoulders above the competition, making it the ultimate choice for discerning shoppers like yourself.
Specification:
| | |
| --- | --- |
| Brand | DJI |
| Model Name | DJIMINI3RCN1 |
| Age Range (Description) | Adult |
| Video Capture Resolution | 4K |
| Effective Still Resolution | 12 |
Reasons To Buy

Reasons To Avoid

+

Great image quality

–

No collision avoidance

+

Small, lightweight build

–

No subject tracking

+

Premium Quality

—
2.

Autel Robotics EVO Nano+
Best Restriction-Free Drone For Starters


Autel Robotics has emerged as a favored brand among drone enthusiasts, offering exceptional alternatives to the widely acclaimed DJI. With a strong reputation for quality, Autel Robotics has garnered a significant following within the drone hobbyist community. 
Weighing in at an astonishingly light 249g, this cutting-edge drone eliminates the need for FAA registration, allowing you to take to the skies without any bureaucratic hassle. Moreover, unlike other drones in the market, the Evo Nano+ is not bound by DJI's stringent Flysafe geofence, granting you unparalleled flexibility in your aerial adventures.
With its feather-like weight, the Evo Nano+ effortlessly soars through the air, providing an exhilarating flight experience that is unencumbered by regulatory limitations. Say goodbye to the red tape and restrictions that often accompany drone ownership, and embrace the true joy of unrestricted exploration.
Discover the Evo Nano+: the ultimate companion for drone enthusiasts seeking a hassle-free and unrestricted flying experience. The battery life of this product is commendable, offering a solid performance with flight times of approximately 28 minutes on a full charge.
One of the standout features of this product is its impressive three-way obstacle detection system, which ensures a safe and seamless user experience. Additionally, the device boasts a remarkable ability to capture stunningly beautiful photos, elevating your photography game to new heights. Moreover, the built-in stabilization technology guarantees smooth and professional-grade 4K30 video recordings, allowing you to effortlessly capture every moment in breathtaking detail.
The drone boasts a range of impressive features, including a selection of automated camera moves that effortlessly capture stunning footage. Additionally, it offers the highly sought-after Hyperlapse functionality, allowing users to create captivating time-lapse videos with ease. The Raw picture format may present some challenges when it comes to editing, requiring a bit of finesse. Additionally, the video may appear slightly overprocessed, although this is typically of lesser importance for those who are just starting out in their creative journey.
Specification:
| | |
| --- | --- |
| Brand | Autel Robotics |
| Model Name | EVO Nano |
| Age Range (Description) | Adult |
| Color | standard package, orange |
| Video Capture Resolution | 4K |
| Skill Level | Beginner |
Reasons To Buy

Reasons To Avoid

+

4K30 video with gimbal stabilization

–

Raw photos are tricky to process

+

Up to 28 minutes of flight time

—

+

Camera supports 12MP and 50MP photos

—
3.

Ryze Tech Tello
The Best Budget Beginner Drone
When considering the Ryze Tello drone, it is important to note that its camera performance may not meet the expectations of those who prioritize high-quality pictures and videos. In comparison to other drones within its price range, the camera capabilities of the Ryze Tello are relatively subpar. The drone in question, while possessing certain limitations, undeniably serves as an excellent tool for teenagers engaged in STEM education and aspiring to delve into the world of coding.
There are two distinct methods by which one can operate the Tello drone. Experience endless entertainment by seamlessly connecting your smartphone to the drone, allowing you to effortlessly take control using intuitive on-screen controls. Indulge in the thrill of flight as you navigate the skies with ease, all from the convenience of your handheld device. The Tello drone, unlike other models, does not come equipped with onboard memory. However, it compensates for this by seamlessly transmitting high-quality 720p video directly to your smartphone.
In addition to its standalone functionality, this device offers the convenience of being able to connect to a computer and be controlled through the utilization of MIT's Scratch programming language. With Scratch, users are empowered to effortlessly send a series of commands to the drone, enabling it to flawlessly execute a sequence of actions. Utilizing the exciting capabilities of drones, incorporating basic computer programming concepts into educational lessons becomes an effective and engaging method. By leveraging the inherent fun factor of drones, children are more likely to remain actively involved throughout the learning process.
Specification:
| | |
| --- | --- |
| Brand | DJI |
| Model Name | Tello |
| Image Stabilization | Digital |
| Metering Description | Center Weighted |
| Exposure Control Type | Automatic |
| Form Factor | Ultracompact |
| Effective Still Resolution | 5 MP |
Reasons To Buy

Reasons To Avoid

+

Responsive controls

–

Doesn't fly well in the wind

+

Tiny and lightweight

–

No controller included

+

Decent battery life

—
4.

BETAFPV Cetus X
The Best FPV Drone For Beginners
If you are seeking an exhilarating experience in the realm of FPV drone flying, look no further than the esteemed BetaFPV Cetus X Kit. This exceptional product stands out as a premier option for enthusiasts and beginners alike. The package includes all the essential components for an immersive first-person flight experience, encompassing a high-quality transmitter and a fundamental set of goggles.
With its superior capabilities surpassing those of models such as the Cetus Pro, the FPV drone we have discovered exhibits a remarkable array of flight modes and speed settings, rendering it an ideal choice for enthusiasts seeking to enhance their piloting skills and expand their horizons.
Crashes, an unfortunate reality in the world of automobiles, are indeed inevitable. Despite the frame being meticulously designed to endure impacts, it regrettably exhibited cracks during our rigorous testing procedures. However, if you possess the fortitude to endure the journey without succumbing to any discomfort, the Cetus X will bestow upon you a truly captivating and all-encompassing airborne adventure.
During our evaluation, we observed that the video feed exhibited occasional disruptions and interference. It is worth noting that this particular drone is primarily designed for capturing flight footage rather than still photography, as it features a built-in DVR for recording such feeds.
The battery life, unfortunately, proved to be quite underwhelming, with a mere five-minute rating. Featuring an impressive power capacity that enables the seamless execution of various freestyle maneuvers, coupled with a comprehensive set of components to facilitate takeoff, this particular FPV kit has garnered our utmost admiration as the ideal choice for beginners venturing into the world of drone piloting.
Specification:
| | |
| --- | --- |
| Brand | BETAFPV |
| Model Name | Cetus x |
| Age Range (Description) | Adult |
| Video Capture Resolution | 1080p |
| Included Components | Drone |
| Skill Level | Beginner |
Reasons To Buy

Reasons To Avoid

+

Complete FPV starter kit

–

Requires plenty of patience

+

Multiple flight modes

–

Short battery life

+

Premium Quality

—
FAQs – Best Beginner Drones for 2023
Q: What is a beginner drone, and who are they suitable for?
A: Beginner drones are entry-level unmanned aircraft designed for new pilots with limited or no flying experience. They are suitable for hobbyists, enthusiasts, and those interested in exploring aerial photography and videography.
Q: What makes a drone suitable for beginners?
A: Beginner drones typically feature user-friendly controls, stability features like altitude hold and headless mode and durable construction. They prioritize ease of use and provide a safe and enjoyable learning experience.
Q: Do beginner drones come with cameras?
A: Some beginner drones come with built-in cameras, while others offer the option to attach a camera. The camera quality varies, so check the specifications if you're interested in aerial photography or videography.
Q: How long can beginner drones fly on a single charge?
A: Flight time varies among models, but most beginner drones offer around 10 to 20 minutes of flight time on a single battery charge. Consider purchasing spare batteries for extended flying sessions.
Q: Can I fly a beginner drone indoors?
A: Yes, many beginner drones are suitable for indoor flight. Look for drones with propeller guards and features like altitude hold, which help maintain stability in confined spaces.
Q: Is it legal to fly a beginner drone in my area?
A: Drone regulations vary by country and region. Before flying, familiarize yourself with local laws, obtain necessary permits if required, and follow safety guidelines to ensure responsible and legal drone operation.
Q: Can I fly a beginner drone without prior experience?
A: Absolutely. Beginner drones are designed with novice pilots in mind. Learning resources, tutorials, and practice flights will help you become comfortable with flying and basic maneuvers.
Q: What is FPV, and do beginner drones offer this feature?
A: FPV stands for First-Person View, allowing you to see the drone's perspective in real-time through goggles or a smartphone app. Some beginner drones offer FPV capabilities, providing an immersive flying experience.
Q: Are beginner drones suitable for kids?
A: Many beginner drones are suitable for kids, but parental supervision is advised. Choose drones with kid-friendly features, such as propeller guards and simplified controls, for a safe and enjoyable experience.
Q: Can I upgrade my beginner drone as I gain more experience?
A: Some beginner drones offer modular designs that allow you to upgrade components like cameras and batteries. However, more advanced features may require transitioning to a higher-tier drone.
Q: Do beginner drones require a smartphone or remote controller?
A: Most beginner drones come with a dedicated remote controller, but some models also offer smartphone app control for added convenience.
Q: Can I use beginner drones for aerial photography and videography?
A: Yes, many beginner drones come equipped with cameras that allow you to capture photos and videos from the sky. However, keep in mind that camera quality and stabilization may vary.
---
Conclusion
The realm of best beginner drones in 2023 offers an inviting entry point into the exhilarating world of aerial exploration. With user-friendly features, diverse capabilities, and adherence to safety guidelines, these drones empower newcomers to embark on a journey of skill development and creative expression.
Embrace the excitement of flight and capture captivating perspectives with confidence, making the skies your canvas for learning and adventure.
Read more about: