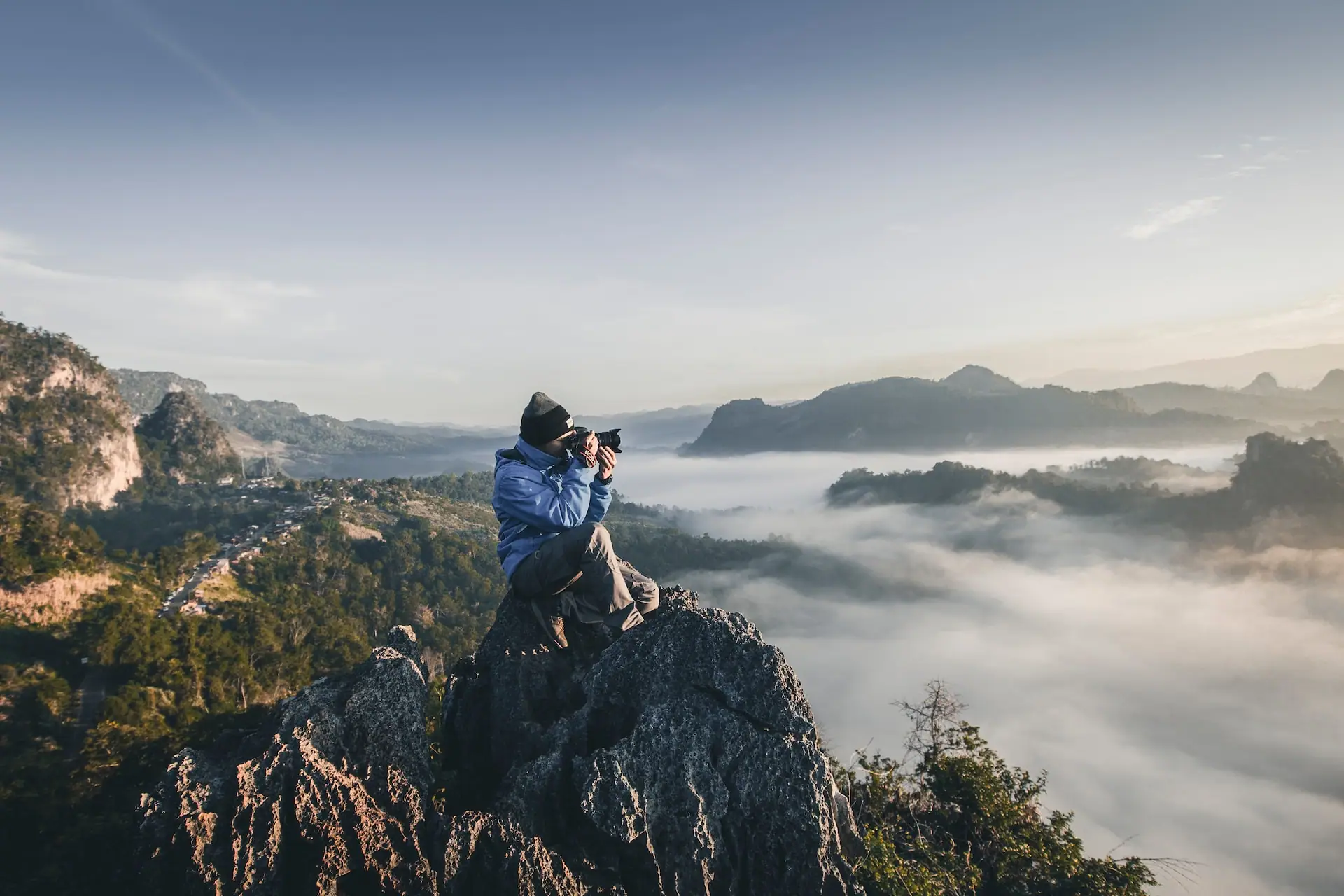 The Best Travel Cameras for 2023
A high-quality camera can prove to be an invaluable asset during your travels, serving as a reliable and indispensable companion. With its exceptional capabilities, it enables you to effortlessly document and immortalize every captivating moment and breathtaking experience you encounter on your journeys across the globe. Moreover, this remarkable device empowers you to effortlessly share these cherished memories with your loved ones, ensuring that your adventures abroad are forever etched in their hearts and minds.
Choosing the perfect camera amidst a plethora of options can undoubtedly pose a challenge. When it comes to choosing the perfect travel companion, many individuals find that their trusty smartphone, conveniently tucked away in their pocket, emerges as the top contender. If you are seeking to elevate your photography skills, there are numerous viable alternatives available to you. When making a purchase decision, it is crucial to take into account various factors that can greatly impact your overall satisfaction.
These factors include your budget, ergonomic preferences, portability, battery life, and build quality. By carefully considering each of these aspects, you can ensure that you are making a well-informed choice that aligns perfectly with your needs and desires. So, before finalizing your decision, take the time to evaluate these key elements and make a decision that will provide you with the utmost satisfaction and convenience.
Types of Travel Cameras in 2023
In 2023, the world of travel cameras is brimming with versatile options to capture your adventures. Here are the types of travel cameras to consider for the best travel photography experience:
Compact Point-and-Shoot Cameras:
These pocket-sized cameras offer convenience and ease of use, making them perfect for casual travelers. They often have built-in lenses and automatic settings, making them suitable for capturing quick snapshots.
Mirrorless cameras combine compactness with excellent image quality. They offer interchangeable lenses and advanced features, making them a favorite among travel photographers seeking versatility and performance.
Digital Single-Lens Reflex (DSLR) cameras remain a popular choice for travel photography. They offer exceptional image quality, manual controls, and a wide range of lenses for capturing diverse scenes.
Ideal for adventurous travelers, action cameras are compact, rugged, and designed to withstand challenging environments. They excel in capturing action-packed moments, making them great for outdoor activities.
Modern smartphones boast impressive camera capabilities, making them a convenient option for travelers who want to travel light. Advanced features and editing apps enhance their photography potential.
Bridge cameras bridge the gap between compact and DSLR cameras. They offer manual controls, powerful zoom lenses, and advanced features, making them suitable for diverse travel scenarios.
For a nostalgic touch, film cameras provide a unique travel photography experience. They offer a sense of authenticity and a different approach to capturing memories.
These innovative cameras capture immersive 360-degree photos and videos, allowing you to relive your travel moments from all angles.
Designed for travelers who value portability and zoom capabilities, travel zoom cameras feature compact designs and powerful zoom lenses, making them versatile for a range of scenes.
Drones equipped with cameras offer a bird's-eye view of your travel destinations. They capture stunning aerial shots and provide a new perspective on landscapes.
What To Look For While Buying The Best Travel Cameras in 2023
When seeking the best travel camera in 2023, consider these essential factors to ensure you choose a camera that perfectly complements your travel photography aspirations:
Opt for a compact and lightweight camera that won't weigh you down during your travels. A camera that fits comfortably in your bag or pocket ensures convenience and ease of use.
Prioritize image quality for capturing vibrant and sharp travel memories. Look for cameras with larger sensors and higher megapixel counts for superior detail and color reproduction.
Decide on the type of camera that suits your style. Mirrorless and compact cameras offer a balance between performance and portability, while DSLRs provide versatility and exceptional image quality.
If you're keen on creative photography, consider cameras with interchangeable lenses. They offer flexibility to capture a wide range of scenes, from landscapes to close-ups.
For versatile travel photography, a camera with a good zoom range is beneficial. Look for optical zoom capabilities that maintain image quality even when zoomed in.
Travel often involves diverse lighting conditions. A camera with strong low-light performance ensures you can capture stunning shots in various environments, including indoors and at night.
Long battery life is crucial for uninterrupted photography sessions while traveling. Consider cameras with extended battery performance or carry spare batteries.
Durability and Build Quality:
Opt for a camera built to withstand the rigors of travel. Weather-sealed and rugged designs protect your camera from dust, moisture, and minor impacts.
Intuitive controls and user-friendly interfaces facilitate hassle-free operation, especially when capturing spontaneous moments on the go.
If you're interested in recording travel videos, look for cameras with high-quality video recording capabilities, such as 4K resolution and advanced video features.
Built-in Wi-Fi or Bluetooth connectivity enables easy sharing of photos and videos to your smartphone or social media platforms while on the move.
A good quality electronic viewfinder (EVF) or a tilting touchscreen enhances your shooting experience, especially in bright sunlight or when composing at different angles.
Ensure the camera supports expandable storage, such as SD cards, to accommodate a large number of high-resolution photos and videos.
Set a budget that aligns with your photography needs. Consider investing in a camera that offers a balance between features and affordability.
Reviews and Recommendations:
Research user reviews and expert recommendations to gain insights into real-world performance and customer satisfaction.
Top 5 Best Travel Cameras for 2023
1.

GoPro HERO 11
The Best Travel Action Camera
The GoPro Hero 11 has emerged as the ultimate choice for avid travelers, thanks to its cutting-edge features. With a remarkable 1/1.9in sensor and an impressive 8:9 aspect ratio, this action camera sets new standards in capturing breathtaking moments on the go. The remarkable 5.3K/60p maximum resolution offered by this device is on par with the Hero 10, making it a formidable contender in the market.
However, what truly sets it apart is its ability to effortlessly reframe footage, ensuring optimal compatibility across various social channels, all while maintaining impeccable quality. For those who revel in sharing their thrilling escapades, this feature is undoubtedly a game-changer.
Experience the extraordinary power of capturing captivating TimeWarps with unrivaled precision at an impressive 5.3K resolution. Immerse yourself in the world of high-definition imagery as you effortlessly freeze moments in time with raw bursts at an impressive 30 frames per second. Unleash your creative potential and seize the opportunity to extract stunning 24.7-megapixel stills from the remarkable 5.3K video footage.
The Hero 11, boasting a striking resemblance to its predecessor, the Hero 10, comes equipped with the remarkable Enduro battery as its default power source. This enhanced battery capacity ensures extended periods of usage without the need for frequent recharging, making it an ideal companion for those constantly on the move.
The newly enhanced interface offers users the flexibility to customize their experience, providing two distinct modes – 'Easy' and 'Pro' – to cater to varying skill levels. The product demonstrated exceptional performance during testing, encapsulated within a durable and reliable exterior.
The enhanced Horizon Lock and HyperSmooth 5.0 technologies truly excel in their ability to effectively stabilize handheld video footage. While it is true that the image quality of the Hero 11 may not quite match up to that of a dedicated camera, it still manages to impress with its exceptional durability and compact design, making it an ideal companion for those who love to embark on thrilling adventures.
Specification:
| | |
| --- | --- |
| Brand | GoPro |
| Connectivity Technology | USB |
| Flash Memory Type | MicroSDHC |
| Color | Black |
| Special Feature | Waterproof |
| Screen Size | 1.9 Inches |
| Camera Quality | 5.3K60 Ultra HD Video, 27MP Photos |
Reasons To Buy

Reasons To Avoid

+

Versatile aspect ratio for cropping

–

Still not great in low lighting

+

10-bit mode useful for color grading

—
2.

Sony RX100 VII
Best Travel Pocket Zoom Camera
The RX100 series by Sony has garnered immense popularity among photographers who desire a compact camera that surpasses expectations in terms of features and functionality. Introducing the cutting-edge RX100 VII, a marvel of technological innovation. This exceptional camera boasts a remarkable Type 1 sensor, meticulously designed to deliver unparalleled low-light imaging capabilities.
With its 8.3x zoom lens, every detail is brought to life with astonishing clarity, ensuring that no moment goes unnoticed. Prepare to embark on a photographic journey like no other with the RX100 VII. Featuring a cutting-edge tilting touch screen, Sony's renowned autofocus system, an exceptional electronic viewfinder (EVF), and the ability to capture stunning 4K video, this remarkable device truly embodies the essence of a portable powerhouse. Additionally, it should be noted that the product in question carries a rather hefty price tag.
Specification:
| | |
| --- | --- |
| Brand | Sony |
| Model Name | RX100 VII |
| Photo Sensor Size | 1-inch |
| Image Stabilization | Digital, Optical |
| Exposure Control Type | Manual |
| Form Factor | Compact |
| Effective Still Resolution | 20.1 MP |
Reasons To Buy

Reasons To Avoid

+

Sharp 8x zoom lens

–

Expensive

+

Electronic viewfinder

–

Limited touch functions

+

Eye detection for people and pets

–

–
3.

Olympus OM-D E-M5 Mark III
Best Camera For Travel
If you are in search of a versatile and high-performing camera with interchangeable lenses for your upcoming travel adventures, look no further than the Olympus OM-D E-M5 Mark III. This exceptional camera stands out as one of the finest options available for travel photography enthusiasts. Within the realm of the esteemed Micro Four Thirds (M4/3) system, this particular offering boasts an exceptional amalgamation of portability, flexibility, and unwavering quality.
While it may not possess the robustness of its higher-end counterparts within the Olympus lineup, this particular model boasts a compact and lightweight body that renders it exceptionally suitable for those on the go, particularly avid travelers. Moreover, this exceptional device boasts a plethora of remarkable features that are sure to captivate any photography enthusiast. From its cutting-edge computational photography modes to its extensive range of compact lenses, this camera effortlessly minimizes the overall bulk of your equipment, ensuring a streamlined and convenient shooting experience.
In addition to its conveniently compact size, the camera exudes a remarkable sense of sturdiness and durability. It boasts a robust construction that instills confidence, further enhanced by its commendable weather-sealing feature. This invaluable attribute ensures your peace of mind, allowing you to confidently venture into challenging weather conditions without compromising the camera's performance or longevity.
This remarkable camera boasts an exceptional five-axis in-body image stabilization system. This cutting-edge feature effectively minimizes camera shake, ensuring impeccable video quality for travel vlogs. Moreover, it facilitates capturing stunning shots even in challenging lighting conditions by allowing users to confidently experiment with slower shutter speeds.
The battery life of this device falls short of being the longest, necessitating the purchase of an additional battery for extended periods of mobile usage. However, if you are in search of a compact yet powerful option, this remarkable travel camera offers exceptional value for money.
Specification:
| | |
| --- | --- |
| Brand | Olympus |
| Model Name | OM-D E-M5 Mark III Body Silver |
| Maximum Webcam Image Resolution | 20.4 MP |
| Photo Sensor Size | Micro Four Thirds |
| Image Stabilization | Sensor-shift |
| Max Shutter Speed | 1/8000 second |
Reasons To Buy

Reasons To Avoid

+

Excellent image quality

–

Mediocre battery life.

+

Well-built, portable design

–

Photo autofocus is just okay.

+

Wide shutter speed range

–

–
4.

Fujifilm X100V
The Best Premium Street Photography Compact
A remarkable premium compact camera that seamlessly blends timeless elegance with cutting-edge technology. Boasting a fixed 23mm f/2 lens, this exceptional device captures every moment with unparalleled precision and clarity. Drawing inspiration from the iconic analog cameras of the 1950s, its design exudes a nostalgic charm that is sure to captivate photography enthusiasts and connoisseurs alike.
Experience the perfect fusion of vintage aesthetics and modern innovation with this extraordinary compact camera. This particular concept embodies the essence of a niche market. However, the Fujifilm X100V stands out as an exceptional choice for travel photography enthusiasts, despite its limitation of a fixed focal length and absence of zoom capabilities.
The X100F's compact dimensions are further enhanced by the inclusion of a highly practical tilting touchscreen. One of the notable advantages of this particular product is its exceptional support for touchscreen gestures, allowing users to effortlessly navigate through various functions with a simple swipe or tap. Additionally, this device offers a significant advantage when it comes to capturing shots at challenging angles, be it low or high. With its ergonomic design and innovative features, users can achieve optimal shooting positions without compromising on stability or comfort.
The latest iteration of this remarkable device boasts an impressive 26.1MP sensor and a cutting-edge X-Processor 4, working in perfect harmony to deliver unparalleled autofocus capabilities, breathtaking image quality, and exceptional high ISO performance. In our comprehensive testing, it was determined that the noise levels were effectively managed up to ISO 6400, ensuring a superior photographic experience.
The images captured exhibited an abundance of intricate details, complemented by true-to-life color reproduction. By incorporating the ability to effortlessly capture stunning 4K/30p footage and enhancing the resolution of the hybrid electronic viewfinder (EVF), this remarkable device becomes a truly versatile and proficient companion that easily fits in your pocket. However, it is important to note that this exceptional functionality does come at a higher price point, reflecting its premium quality and performance.
Specification:
| | |
| --- | --- |
| Brand | Fujifilm |
| Model Name | X100V – Silver |
| Maximum Webcam Image Resolution | 26.1 MP |
| Photo Sensor Size | APS-C |
| Image Stabilization | Digital |
| Min Shutter Speed | 1/32000 seconds |
Reasons To Buy

Reasons To Avoid

+

Tilting touchscreen

–

Not weather-sealed

+

Improved sensor and autofocus

–

Quite expensive

+

4K video

—
5.

Sony Alpha 7C

In comparison with Sony's other full-frame models, the A7C boasts a unique design that exudes the characteristics and ergonomics typically associated with APS-C cameras. With its exceptional portability and seamless compatibility with the compact 28-60mm kit lens, this option becomes a highly convenient choice for those who prioritize travel.
Despite imitating the sleek rangefinder design of the A6600, the performance of this camera is nearly indistinguishable from that of the A7 III. Both cameras boast a remarkable 24.2MP sensor, which they share in common. The outcome yields exceptional image quality and showcases remarkable noise-handling capabilities even at elevated ISO levels. While the video specifications may not be as robust, the 8-bit 4K video capability is more than sufficient for capturing stunning travel clips.
The compact body of the camera unfortunately leads to a less impressive small viewfinder, which we found to be somewhat awkward to use while on the move. During the testing phase, it became evident that the A7C camera was meticulously crafted with a primary focus on optimizing user experience through the utilization of its versatile vari-angle touchscreen.
Fortunately, despite its humble resolution, this device offers a seamless user experience, making it both ergonomic and ideal for capturing stunning visuals and creating engaging vlogs.
Specification:
| | |
| --- | --- |
| Brand | Sony |
| Model Name | ILCE7C/B |
| Maximum Webcam Image Resolution | 25.3 MP |
| Photo Sensor Size | Full Frame (35mm) |
| Image Stabilization | Sensor-shift |
| Min Shutter Speed | 1/8000 seconds |
Reasons To Buy

Reasons To Avoid

+

Compact for a full-frame camera

–

Small viewfinder

+

Useful vari-angle touchscreen

–

Ergonomics could be better
FAQs – Best Travel Cameras for 2023
Q: What is a travel camera, and why do I need one?
A: A travel camera is a compact and portable device designed for capturing high-quality photos and videos during your journeys. It ensures you can document your travel experiences with ease and exceptional image quality.
Q: Can I use my smartphone as a travel camera?
A: Yes, many modern smartphones offer impressive camera capabilities suitable for travel photography. However, dedicated travel cameras often provide better image quality, optical zoom, and manual controls.
Q: Should I choose a mirrorless camera or a DSLR for travel photography?
A: Both mirrorless cameras and DSLRs have their advantages. Mirrorless cameras are more compact and offer advanced features, while DSLRs provide exceptional image quality and versatility with interchangeable lenses.
Q: What is the advantage of a compact point-and-shoot camera for travel?
A: Compact point-and-shoot cameras are lightweight, easy to carry, and suitable for casual travelers. They offer automatic settings and built-in lenses, making them convenient for capturing quick snapshots.
Q: Do travel cameras come with Wi-Fi or Bluetooth connectivity?
A: Yes, many modern travel cameras offer built-in Wi-Fi or Bluetooth connectivity. This allows you to transfer photos and videos wirelessly to your smartphone or other devices for quick sharing.
Q: Can I use a travel camera for video recording?
A: Absolutely. Many travel cameras offer video recording capabilities, ranging from standard HD to 4K resolution. Some models even provide advanced video features for cinematic recording.
Q: Are there travel cameras suitable for underwater photography?
A: Yes, some travel cameras are designed for underwater use, either by being waterproof themselves or by using waterproof housing. These cameras are ideal for capturing marine life and snorkeling adventures.
Q: How important is image stabilization in a travel camera?
A: Image stabilization is crucial for travel photography, especially when shooting in low-light conditions or while on the move. Cameras with effective stabilization help reduce blur and ensure sharp images.
Q: Are there budget-friendly travel camera options?
A: Yes, there are budget-friendly travel cameras available that offer good image quality and essential features for travel photography. Research and read reviews to find the best options within your budget.
Q: Can I use a travel camera for professional photography?
A: While travel cameras are versatile, their capabilities may not match those of higher-end professional cameras. However, they are excellent choices for capturing stunning travel photos and videos.
Q: What is the benefit of a camera with built-in GPS?
A: Cameras with built-in GPS can geotag your photos, recording the exact location where each image was taken. This feature is valuable for documenting your travel destinations and sharing your experiences.
Q: How do I ensure my travel camera's battery lasts throughout my trip?
A: To extend your camera's battery life, carry spare batteries and a portable charger. Minimize using power-intensive features when not necessary and turn off the camera when not in use.
Q: Can I use a travel camera for capturing landscapes and portraits?
A: Yes, most travel cameras offer versatile shooting modes suitable for capturing a variety of scenes, including landscapes, portraits, and more. The choice of lens and settings will play a role in achieving desired results.
Q: Do travel cameras require special care while traveling?
A: Yes, it's advisable to keep your travel camera protected in a padded bag or case to prevent damage during transit. Additionally, avoid exposing the camera to extreme temperatures, moisture, and rough handling.
---
Conclusion
The world of the best travel cameras in 2023 offers a captivating array of options to capture the essence of your journeys. With diverse types catering to different preferences and needs, these cameras empower travelers to immortalize their adventures with exceptional quality. As you embark on your travels, armed with the knowledge of these cameras' capabilities and considerations, you can seize the moments that define your exploration in vivid detail.
Read more about